If you've read a strategy of mine before, you know how passionate I am about the front end of things. Hence the name, PreFocus. Whether I'm working on an identity or writing a detailed video strategy; the competency, value and direction of the brand has got to be clear. A solid foundation is key to any quality campaign. Constancy gives you certainty on nearly every endeavor. Anything less becomes a wishy washy front stage or sales pitch. I can go on and on as to why.. But anyways..
Creating video content that's actually watched is a tall task when you're wandering aimlessly or chasing trends. In most cases, any direction will help! So I thought I'd write another blog that shows how easy it can be to ask a few questions and dive into your core capabilities (as an individual or group). While this may appear dull and boring, loyal customers want to know more about you and the passion behind your offer. Entertainment and enticement isn't usually sustainable.
Unique Gym With Individual & Group Training.
When I first met Sarah, she was looking for a videographer that could highlight her gym and equipment. But once we sat down and talked, she realized her potential clients needed to hear from her directly. She wasn't opening a fitness facility and offering memberships. She was providing a more personal experience that requires trust in her alone. So I told her I wasn't interested in writing a detailed video strategy that marketed her as a gym.
After listening to her story and vision, I knew it was all we needed to put on film. There wasn't a greedy bone in her body and it was inspirational to watch her run a class. Although she wasn't thrilled about being the center the attention, she was enthused by the idea. So I wrote up a proposal that involved photography and got to work.
Process of Writing a Detailed Video Strategy.
Even though I gathered quite a bit of information during my meeting with Sarah, there was still plenty more to find out. The personality of every client is different. Some people do really well with open ended questions; others need me to write out every line. Since this was Sarah's first time in front of the camera, I knew it would probably take a few shots before her nerves would calm down.
After reviewing my questions and analyzing her answers, we decided that recording one line at a time would be best. I didn't write out a script because she knew what she needed to say – but she did have a tendency to mesh together her answers. So I wanted to make sure I kept her on track with a few answer summaries and a bunch of hard stops. We even bucketed the questions into 5 categories. I knew I could switch up the angles to ensure the production remained fluent.
The final objective was to create a long form "about video" and 5 separate productions that maximized her online reach. Solidifying all of this on the front end made sure the client knew what to expect. As a result, she was better prepared for the video shoot. Even though Sarah wasn't anticipating a detailed video strategy of this sort, she bought into the process and saw the fruit of vulnerability. Let's take a look at the outline and shot list.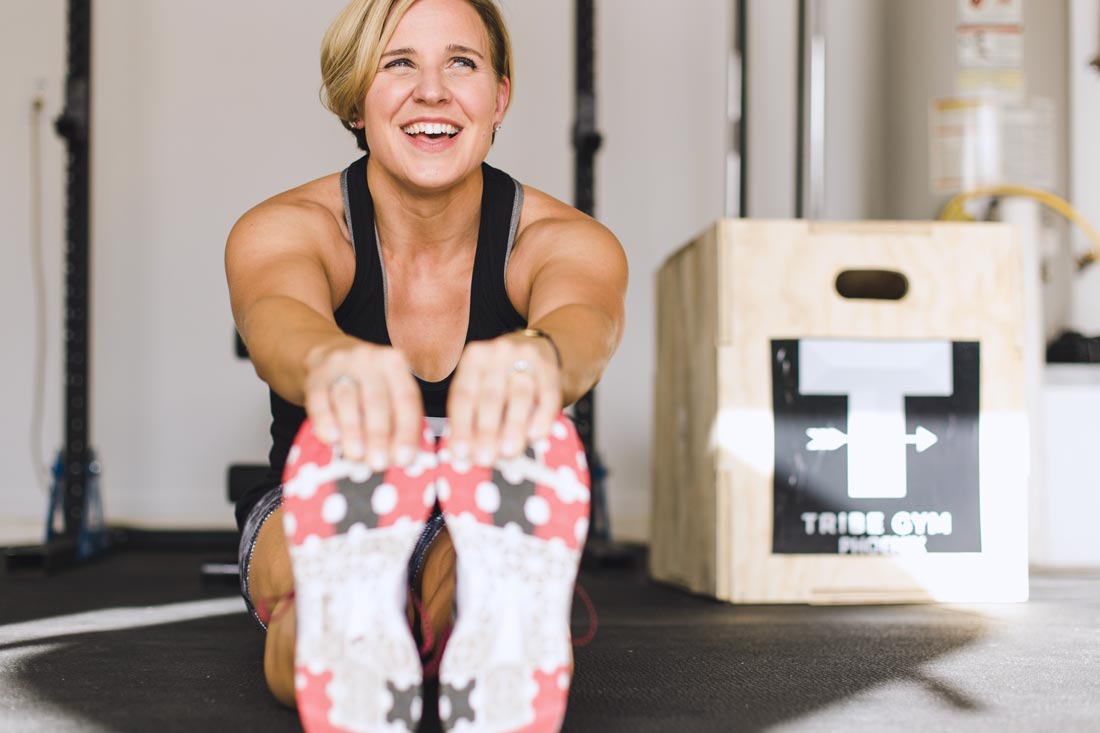 Structuring the Media Shoot With Intention.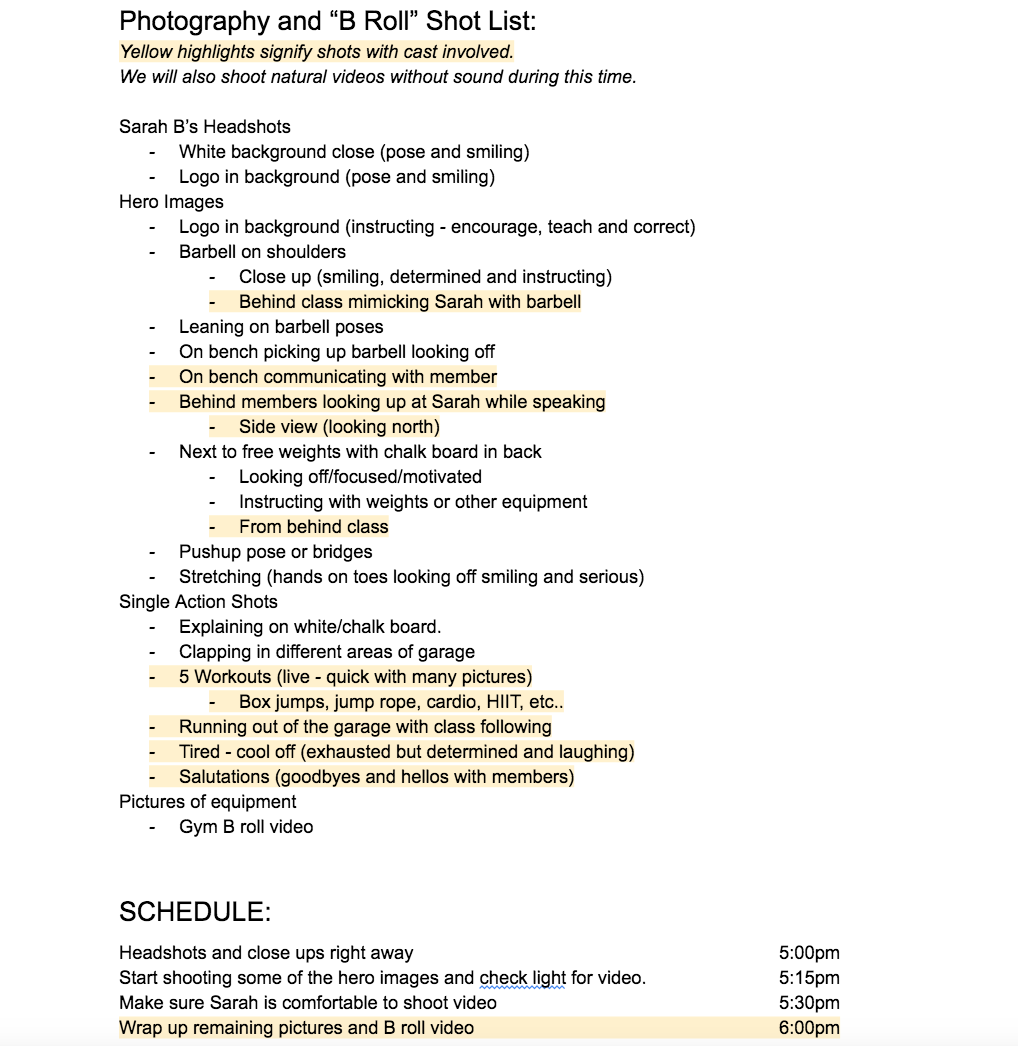 As you can see, everything about this project was geared towards the client's comfort levels. The last thing I wanted to do was show up with a mic and camera lens in her face. Kicking off with the headshot photographer allowed us to work towards more confident poses as we slowly chipped away at nerves.
By the time we started taking action shots, the client found a nice groove and was acting a lot more natural. This was perfect for B roll video footage. Once we were satisfied with her profile images, we started to focus more on the equipment. This gave the client a few minutes to freshen up and review the detailed video strategy before we started filming. I was really happy with the way everything played out.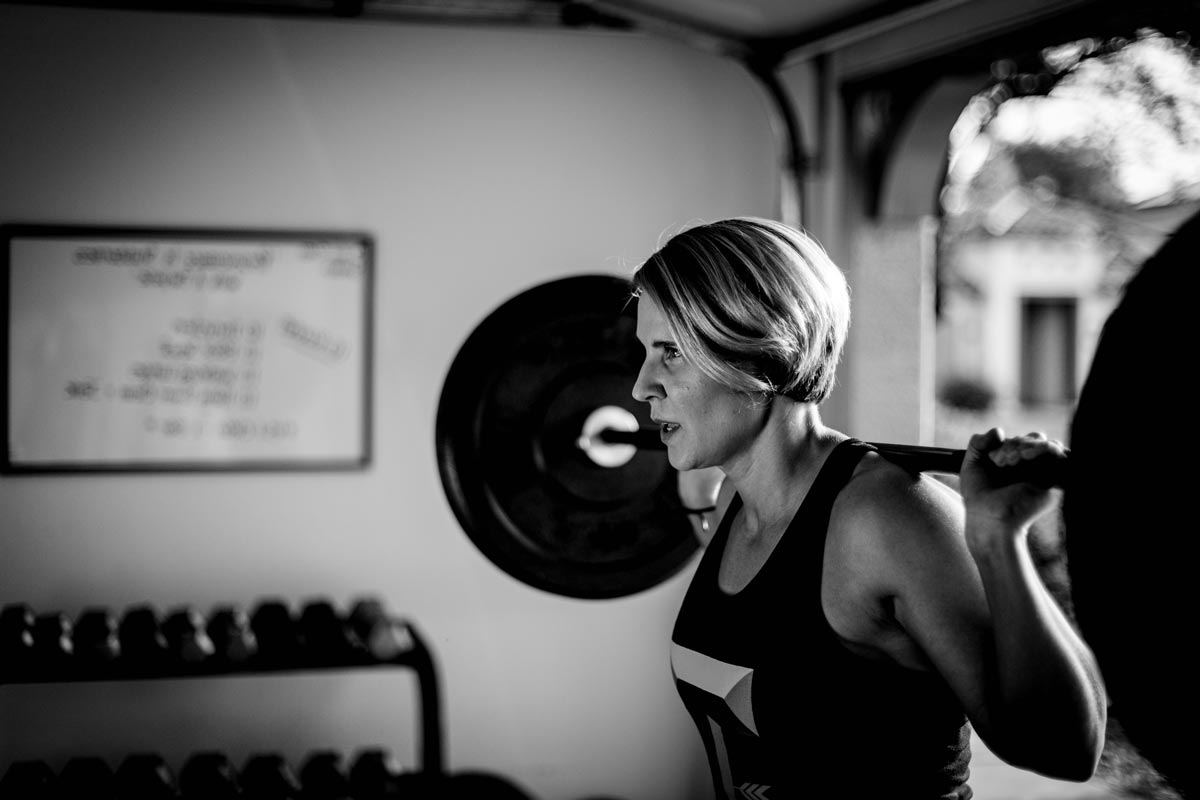 Questions From the Personal Trainer's Video Strategy:
The first two sections were focused on the client's story, experience and journey as a professional.
How has your life surrounded health and fitness?
Drawn to sports since child (versatility).

College athlete runner (training variations).

Body building (strength and discipline).

Trained for CrossFit but didn't like it (searching).

Focused on free weights and transition to TRIBE (happy place).
I felt the need to script this section because each bullet point is a key component of her story. I wouldn't have been able to break this down if I didn't take the time to explore Sarah's origin and passion for fitness. Instead of just telling people about her journey, we wanted to explain how it equipped her to better serve her members.
What have you learned most along your fitness journey?
What tips would you have for people looking to step it up?

What have you struggled with or needed help with along the way?

What are a few things you think people struggle with?

Working out

Eating healthy

Discipline for new regimen/consistency?
Here is another section that I felt the need to guide her on a little bit. She had so many lessons that it was hard for her to summarize them well. So I wanted to ask her the broad question and then record her speaking on each of the sub points. This allowed me to use different pieces of each recording to tell the story best. If she rambled about something, I was able to pull a more precise clip from my library.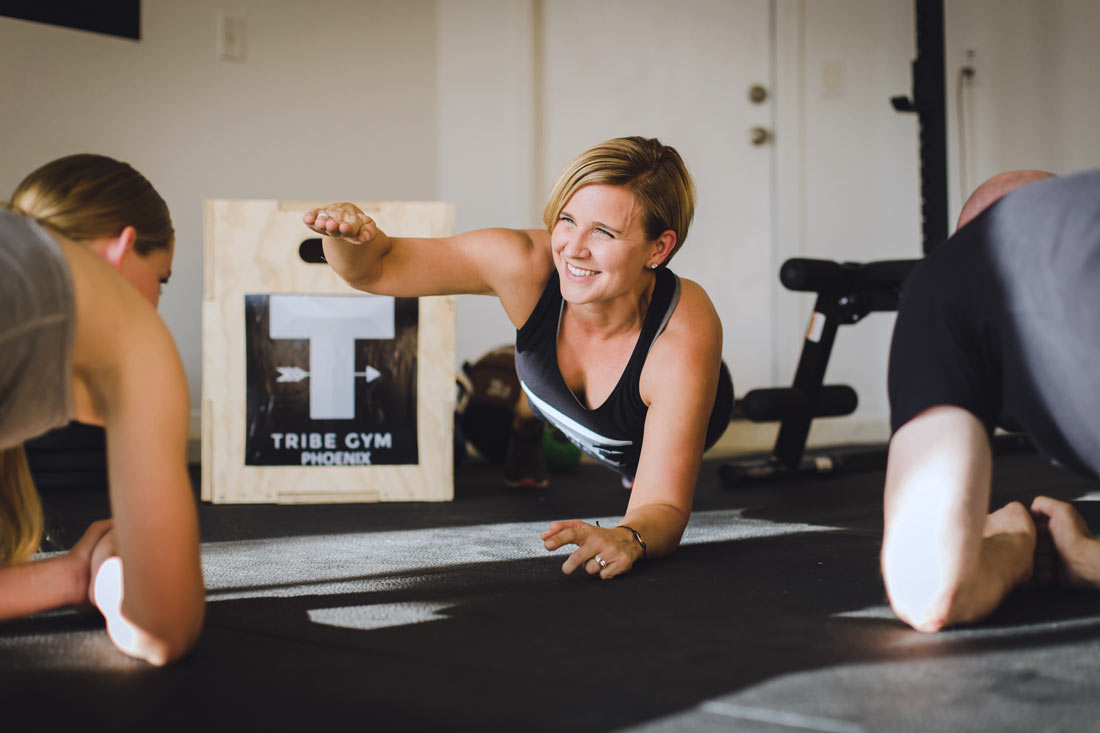 The next category is geared towards fitness misconceptions and differentiating her experience.
What are the perks of group classes and training?
Why do you think some people are intimidated by group fitness?

What are some of the common misconceptions?

What would intimidate most people about joining your gym?
What would surprise those with assumptions or that are skeptical?
What do you bring to a fitness program?

How are you helping people overcome their struggles (above)?
The last two categories were focused on the culture she's a part of and trying to create. In other words, the vision of the brand.
Why did you choose to align with the TRIBE brand?
What relationship do you have with owner?

Why do you believe in TRIBE's "unique programming?"

What is it exactly? (Xfit-esc, body building, HIIT, body weight, etc)

What was it about the culture? (welcoming, novices/not intimidating, supportive)

Members fall in love with themselves, Avoid boredom, discrimination, intimidation and sustain health.

Define then Describe "a soft place to land."

What type of culture are you trying to create?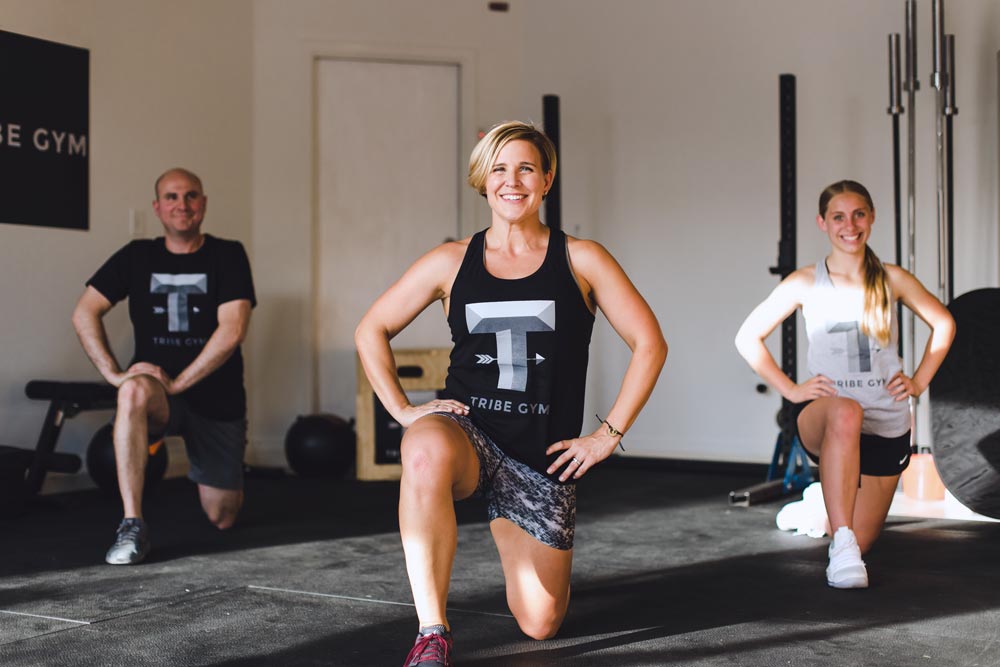 If you're not taking the time to expand on the foundational elements of your business, you can't expect to be seen as anything but an option.
What makes you qualified to lead people?
What makes you qualified to lead fitness classes?

What type of person would love TRIBE and why?

What can people expect after signing up for TRIBE?

What is your favorite quote or name one that encompasses the gym?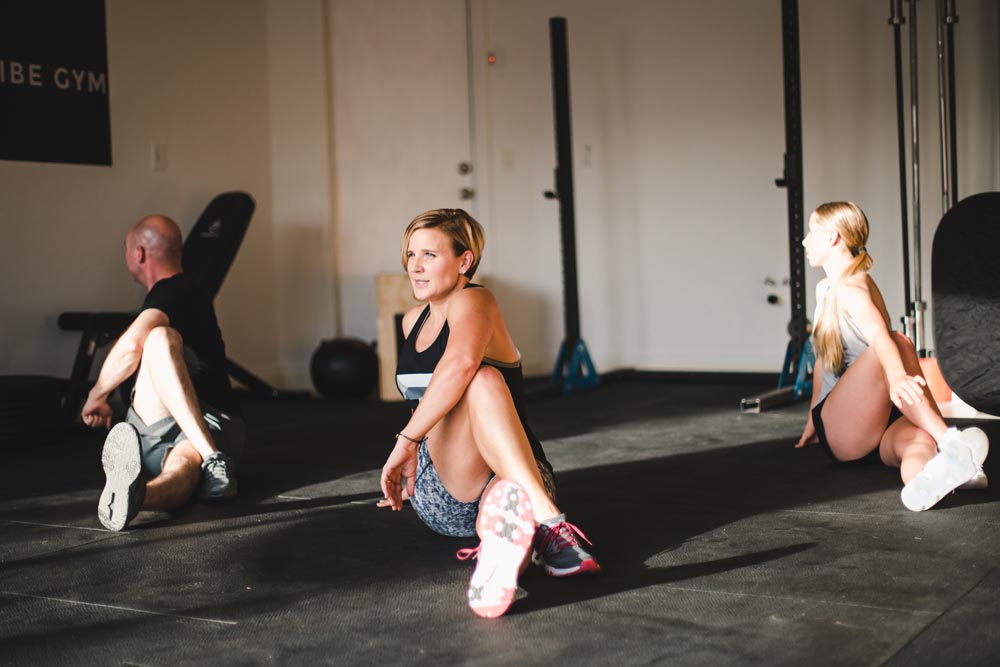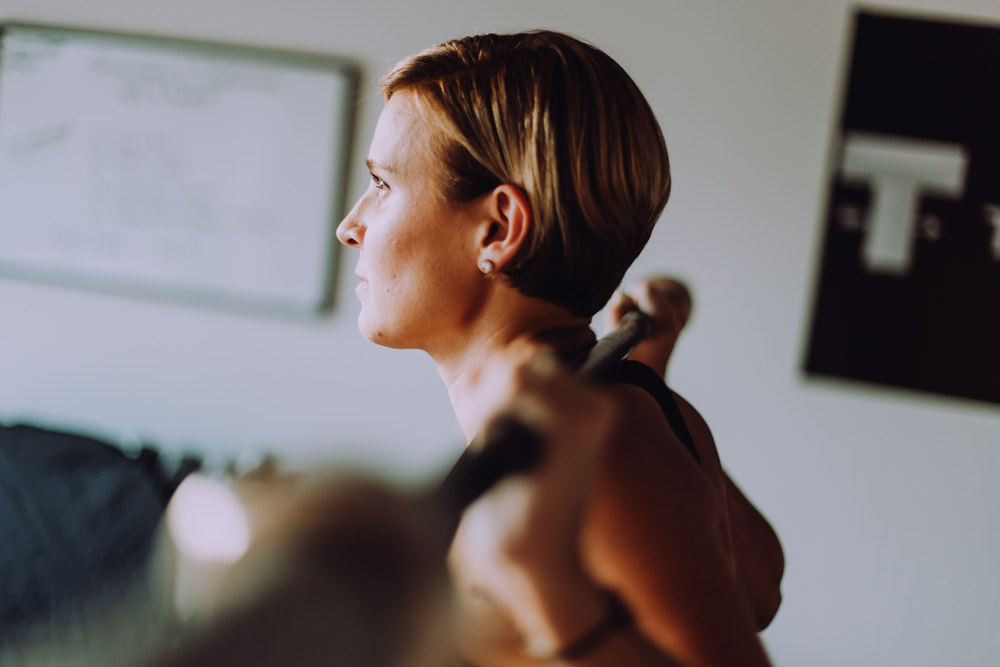 Analyzing the Fitness Video Strategy.
Some of these questions are really tough to answer. It's why you don't see a lot of personal training professionals answering them. Not only did this detailed video strategy improve Sarah's confidence – but it also gave her tons of ways to explain the value of her gym. You see, marketing isn't just about selling – it's about telling. Nobody has the same story, let alone vantage point. Unless you're willing to really dig deep into the roots of your brand, you can leave a lot of opportunity and growth on the table.
After wrapping up this project, Sarah had more than enough video content to schedule out months in advance. Nearly every production could be broken down into even smaller videos that spoke on specific things her audience is actively searching for. Since she received exclusive rights to all recordings, all she has to do is access her library and make a request. Although it was a lot of work on the front end, she can now focus solely on serving her customers!
Be purposeful with everything you do guys, and always remember to PreFocus.
Looking for Video Services in Memphis?
Book a free consultation to learn more about developing a PreFocus strategy.