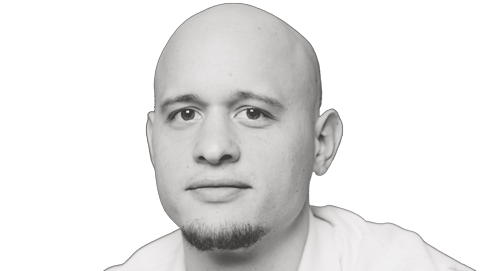 Strategic Consultant & Authentic Brand Advisor
In an age where brand positioning is skewed, I'm committed to guiding brands down an authentic path that promotes the value of their provisions. As a strategic consultant, I help clients drive loyalty through original measures.
My Consulting Service Focuses On:
Your Value
What you do best and why you're unique.
Your Customers
Who really wants your solutions & why.
Your Placement
Where to position your brand for success.
Your Return
How can we really maximize your ROI.
As Your Strategic Consultant
I work diligently at improving the following areas of your business:
I determine where to invest adspend in order to drive the best ROI. Whether it's through print media, social, search or retargeting.
My passion for your brand perception helps me build engagement and appeal by speaking to your audience through creative measures.
Partnerships
Brand recognition is bigger than a good marketing strategy. I help you align with companies or charities that enhance your value & equity.
Culture
Your brand can only go as far as your people take it. I help you find the right employees or teams and train them on company standards.
Pricing Plans for Strategic Consulting
I structure my packages based on your needs and availability.
Basic Plan
Advice + Guidance
Free Discovery

90 Min Session

Noted Summary
Growth Plan
Strategy + Placement
Brand Direction.

Target Analysis.

Unlimited Ideas.
Sustain Plan
Direction + Action.
Brand Identity.

Concept Mapping.

Creative Direction.
Every Business Is Different
By helping you uncover your strengths, my strategic consulting services are focused on filling in your weaknesses. Although I take pride in my ability to think outside of the box, I want to keep your vision and value at the forefront. Consumers will too..
Who's Invested in Strategic Consulting?
"Jordan is a true professional and understands his disciplines exceptionally. I would recommend him to anyone out their considering his services. It's a no-brainer. Hire him. I know I am trying to create work, so I can hire him again."
Jordan did an amazing job with marketing videos for our company! He is very creative and he made the process comfortable and seamless. We highly recommend PreFocus Solutions and will be using him again!
Jordan is professional, knowledgeable and very down to earth. When you do business with him not only will you get exceptional service, you'll make a friend! I Highly recommended PreFocus!
Amazing service, PreFocus has shaped my business completely and has put it in a direction for success and inspiration. I am so happy that we have gotten to work together and keep planning to!
Strategic Consulting FAQ's
Gain a better understanding for my role as your brand advisor and marketing strategist.
What if you decide you don't want to continue with consulting?
I offer a 10 day refund policy. If you decide you want to cancel the service, I refund the remaining sessions and keep the percentage of the package you took advantage of.
How do we go about scheduling consulting sessions?
Ideally, we'd like to map out the entire month. But, if you're unable to do so, we'll schedule on a weekly basis. I share my availability with you so you can select the best date and times for you. Since each package is based on time investment, we're able to plan accordingly.
What if we don't use all of prorated strategy sessions?
Since we're on a non-contractual agreement you're only paying for a certain number of strategic consulting sessions. You won't have to stress over being automatically billed after 30 days. We don't have to schedule them all that month, but my program is most effective when we implement a consistent schedule.
How do I know if this will be a worthwhile investment?
I want you to focus on your strengths and have peace of mind. I'm not here to sell you, I'm here to help you improve. I deal with the same concerns when hiring eternal help. At the same time, I personally invest in educating you on your value propositions so you know how to be more effective. I'm not only hired to improve your marketing efforts, but to increase the equity of your brand. This is why I prefer to work as a consultant. You're not paying for projects, you're investing in me to grow your business.
How are you different than other strategic consultants?
My experience across a number of marketing channels allows me to advise you with purpose in mind. Most consultants only understand the logistics behind branding and marketing. My creativity helps you execute at a higher level. I help you focus on other elements of your brand that improve perception, value and trust. Most importantly, I care about your success and act as an ambassador for your business.
What are some of the campaigns I've been behind?
As aforementioned, I like to think outside the box. One of my most successful campaigns was with Mountainside fitness during their location launches. I've also been a part of the Glendale Chamber's marketing strategies with the city. My recent accomplishment has been with Pulsebandz as we're slowly taking over market share in the fitness tracking industry. Each of my clients are given my full attention when it comes to differentiating the brand through the customer experience.
What is the biggest benefit of working with me?
From the beginning, I'm committed to identifying and expanding on the valuable elements of your business. We create standards and vision boards for your brand and stay committed to executing where your competency lies. Throughout our sessions, we focus on ways to expand your value in order to drive recognition and customer loyalty. I'm not necessarily interested in general shares and likes.
Why a Strategic Creative Consultant or Brand Advisor is Worthwhile.
I believe that every company and it's customers are different. After being immersed in the agency realm, I realized there was a huge disconnect between clients and marketers. In order to address this epidemic, I knew brands needed to enhance their overall message while creating purpose before shoveling money into marketing campaigns. Not only am I committed to saving businesses time and money, but I'm passionate about enhancing perception and value.
A majority of brands are told where to spend their marketing capital. Marketing without purpose can backfire quickly.  For this reason, I structure a brand personality that conveys clarity and competency in order to drive recognition and loyalty. In order to execute objectives for struggling businesses, I'm committed to the branding aspect of business development. Establishing a personality, value propositions and original presentations creates memories.
Discontinue paying a random "social media marketer" to promote random publications that lack a return.
Eliminate research and strategy fees when building a website if you're not sure how to advise developers.
Avoid constantly changing marketing agencies because results aren't as satisfactory as you'd like.
Seek the guidance of a knowledgeable expert that's had success with different channels and platforms.
Receive advice on ideas that come about during the business day to see if they're worth investing in.
Gain access to someone who's constructive and just as passionate about your success as you are.
Run your business with confidence and know you're success isn't hinged on someone who sold you.
Save money on the front end with an affordable brand advisor that eliminates stresses of the unknown.
Still Unsure If We're a Good Fit?
I understand there are plenty of creative strategic consultants vying for your attention. Past experiences, misleading information, and lack of marketing knowledge may still have you in limbo. But, I want you to be comfortable with your investment. If you're still leery on which way to turn, my branding podcast may provide some reaffirmation.