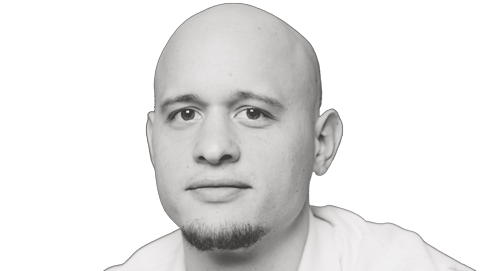 Brand Identity Development Services
When it comes to developing a brand, I believe in a thorough discovery process. Understanding the origin, core competencies, coverage area, vision, target audience, and current reputation of the business is imperative to solidifying value and market placement. Once we uncover the story, we can begin to piece together a visual identity, corresponding messaging, a positioning strategy, and how we plan on reinforcing and measuring it all.
Authenticity
Who are you? What are your values, core competencies, & purpose?
Relevancy
What's important to consumers & how can they perceive you as best?
Constancy
Consistently promote your identified value on proper channels.
Commitment
How do you keep your promise & ensure employees do the same?
What Does a PreFocus Entail?
My Brand Identity Development Process
Establishing a branded identity and voice that expresses competence and value.
1. Uncover Your Origin
Discussing your company's origin story helps me determine the corporate DNA or makeup of the organization. In this step, we also pinpoint the reasoning behind your launch and what key pieces are missing in order to grow and scale the business. This gives me a thorough understanding of your "why" and how we can align this with a positioning strategy.
2. Evaluate the Mission Statement
Your mission statement tends to be the most telling form of messaging you can promote. Without a thorough understanding of your competent value and where you currently are, it's difficult to drive loyalty. This powerful paragraph is the promise you're making to your target audience and the contribution you're making to the market.
3. Determine Core Competencies
Now that we know the history of your brand, I set out to determine your core strengths and definitive value. This is inevitably how I gain a better understanding of your potential customers and where you're headed as a brand. Instead of focusing on where you want to be, we harness your current competency in order to garner the most return until you're able to scale accordingly.
4. Identify Market Orientation
The previous self identifying steps allow me to position your brand accordingly. When determining the orientation of your market, I set out to uncover the obvious desires as well as the hidden wants and needs of your audience.  From here we can determine how we plan on serving these needs and what type of messaging we'll use to do so.
6. Communicate Messaging
Determining what adjectives you'll use and what verbiage you'll relay is an important part of brand consistency. In this step, we look at every aspect of your business and generate multiple descriptions for every product or service. We also finalize opportunistic channels for your brand and determine how we're defining new acquisition.
6. Express the Brand
This is the step of the process where we develop the visual look and feel of your company. This sets expectations for your potential customers while reflecting everything we've already identified. The name needs to be unique, easy to say and memorable. 
Brand expression
also includes design elements, typefaces,
image guidelines
, a persona, and your voice and tone.
7. Build the Experience
The last step of my developmental process focuses on the customer experience and each phase of the buying cycle. Not only do we want to expand on your message for different scenarios, but we want to generate loyalty with strategic positioning phrases. From here, I'll help you segment your audience then deliver a purposeful marketing strategy that takes your brand to the next level.
At the end of the day, we have to process a through discovery before we can determine where your opportunity lies. There are no shortcuts to the PreFocus brand development process. If you're serious about taking your business to the next level (recognition-wise), then let's talk. There's zero obligation.
Expanding the Branding for Cohesion.
Once you've invested the time and money into proper branding, it's important to remain organized. At PreFocus, we offer a brand book and/or style guide for every single one of my brand development clients. This gives you a reference point for your internal culture as well as marketing initiatives. Solidifying your design, imagery, typography, and voice (etc..) elements gives employees and contractors a reference point that saves the company time and money while avoiding conflict. Here are some examples: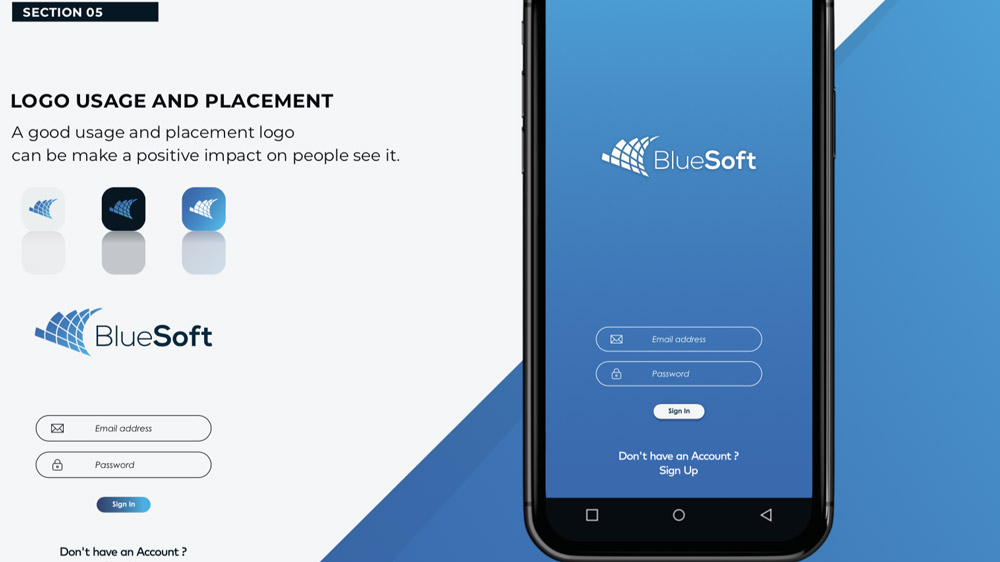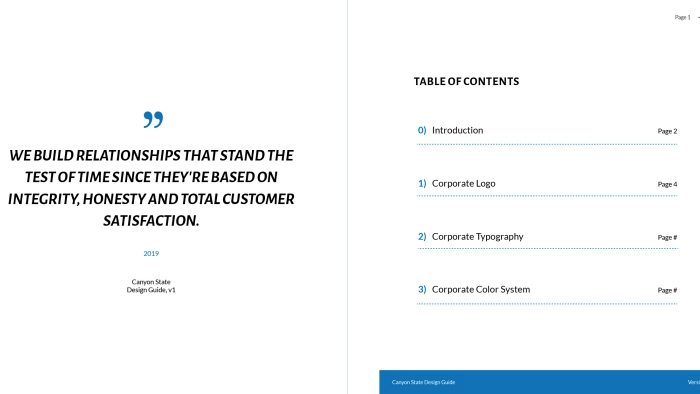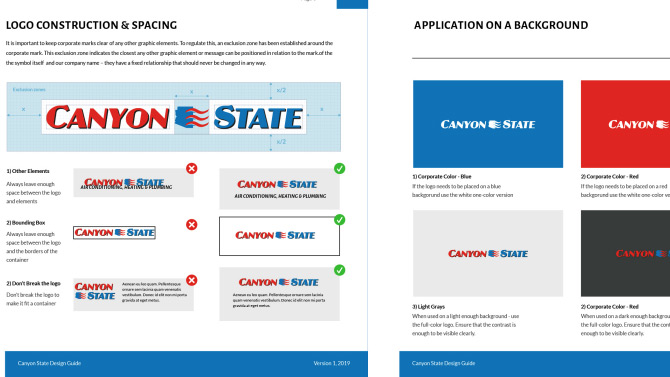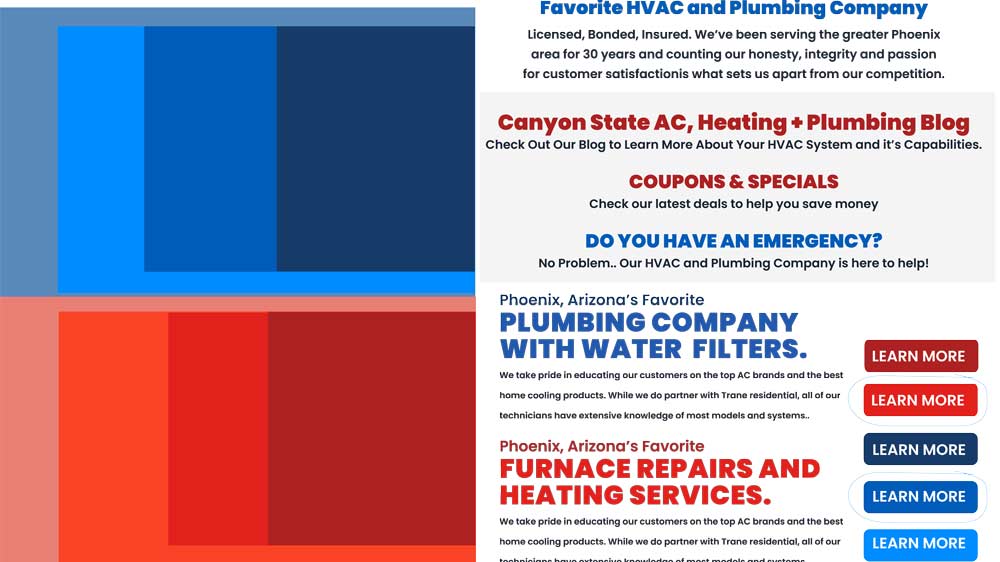 Brand Identity Development Pricing
Development Plan
Solidify Your Branding.
Establish your purpose

Analyze competency

Identify your market

Express your brand

Communicate + measure
Strategic Guidance
Enhance the Brand Output.
1st Session is FREE

Brand Culture Focus

Marketing Analysis

Strategic Feedback

Creative Direction

Campaign Ideas
New Logo Design
Revise Your Footprint
Identify brand purpose

Collaborate ideas

Custom artwork

Custom typography

Unlimited revisions
Marketing Isn't Expensive When You Know What's Needed
Aside from defining your brand's identity, I provide you with extensive options on what to do next. Whether you need assistance with full service marketing or internal cultural development (brand coaching) – I understand who to leverage in order to seamlessly implement a strategy that best suits your unique situation on your preferred budget. There's no need to venture off on your own.
Brand Identity Features
What differentiates my branding process is a dedication to brand recognition. The prominent attributes of PreFocus surround originality, value, and a purposeful presentation. We work diligently to embody your actual brand so that it resonates with ideal consumers. My detailed discovery process helps us understand the motives and competencies of your company. Here are some of the key features of our development process.
Pinpoint your brand's purpose and provided value.
Segment your target audience into 3-5 verticals.
Create messaging that caters to your audience.
Solidify the tone and voice of your campaigns.
Determine how and where you're going to market.
PreFocus Branding Overview
No matter what value you provide consumers, your presentation is essential to sustainability. Assuming your brand makes sense to everyone can be a pipe dream, so we decided to offer a solution that clarifies your offering in order to enhance the way you're perceived.
We fine-tune logos, designs, tag lines, catch phrases, campaign tactics, and all corresponding messaging with a purpose in mind: enhancing the recognition and credibility of your brand. Think of it this way.. You attend a mixer and met two sales reps from a retailer you'd love to work with. One rep wasn't very attentive to your needs and his shirt was untucked. The other was in a tie and seemed to value your business. Who would you call? In most cases, quality presentation is important to consumers.
The Benefits of Purposeful Branding
There's plenty of ways to garner traffic, but your brand messaging is what converts visitors..
My approach is geared towards client's overall objectives and the message that needs to be conveyed. Instead of simply providing a logo and tagline, I expand on value and present it in a fashion that resonates with consumers and engages them. This takes time. As online competition continues to expand, I understand the impact that a purposeful message and a cohesive impression can have. Determine your identity and establish a brand strategy that aligns with your company's promise and value.
Recognition
Customers remember you when it's relevant to them.
Loyalty
Consumers will chose a brand they can see and trust.
Scalability
Branding allows you to sustain then scale your business.
A Few of My Favorite Brand Development Projects.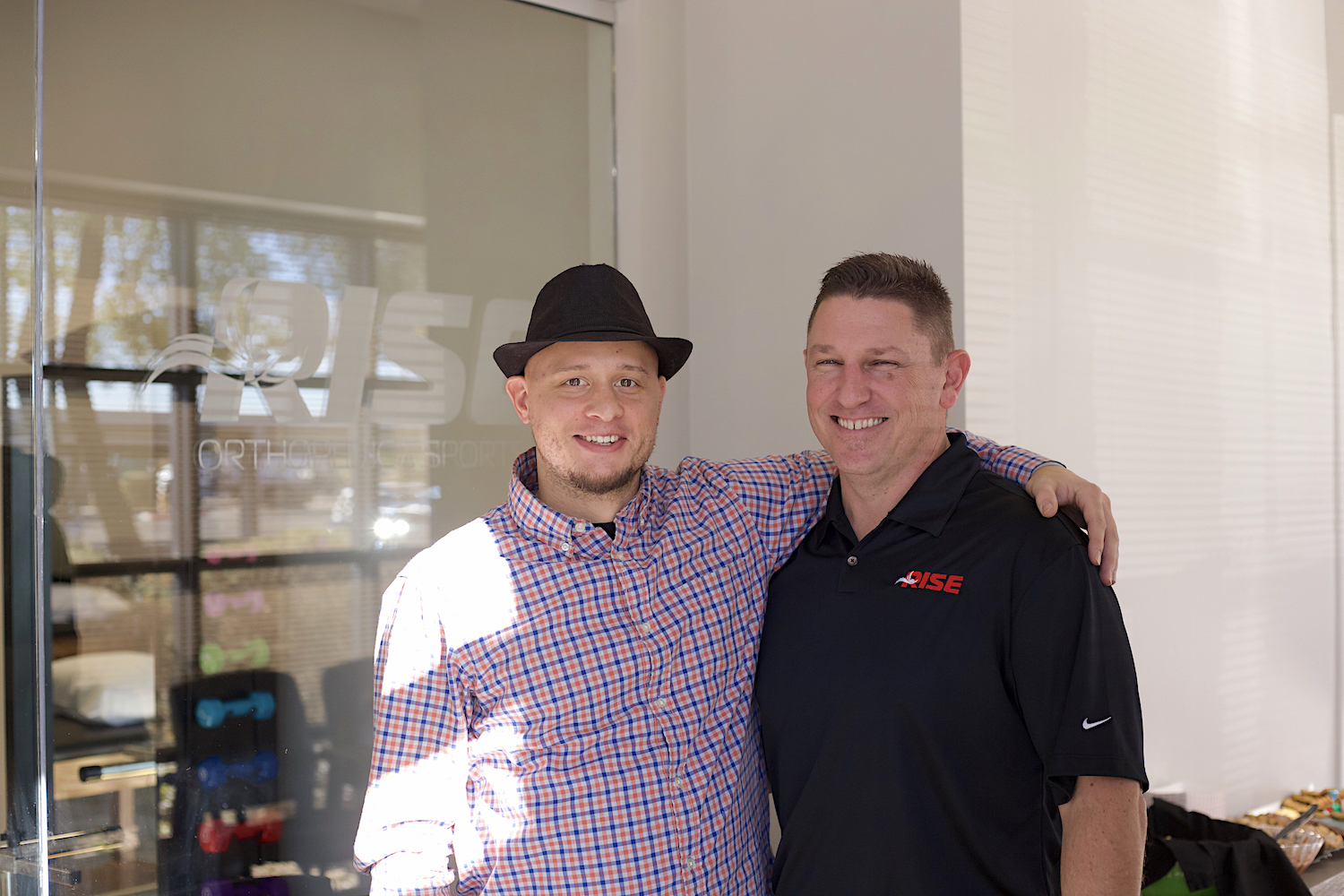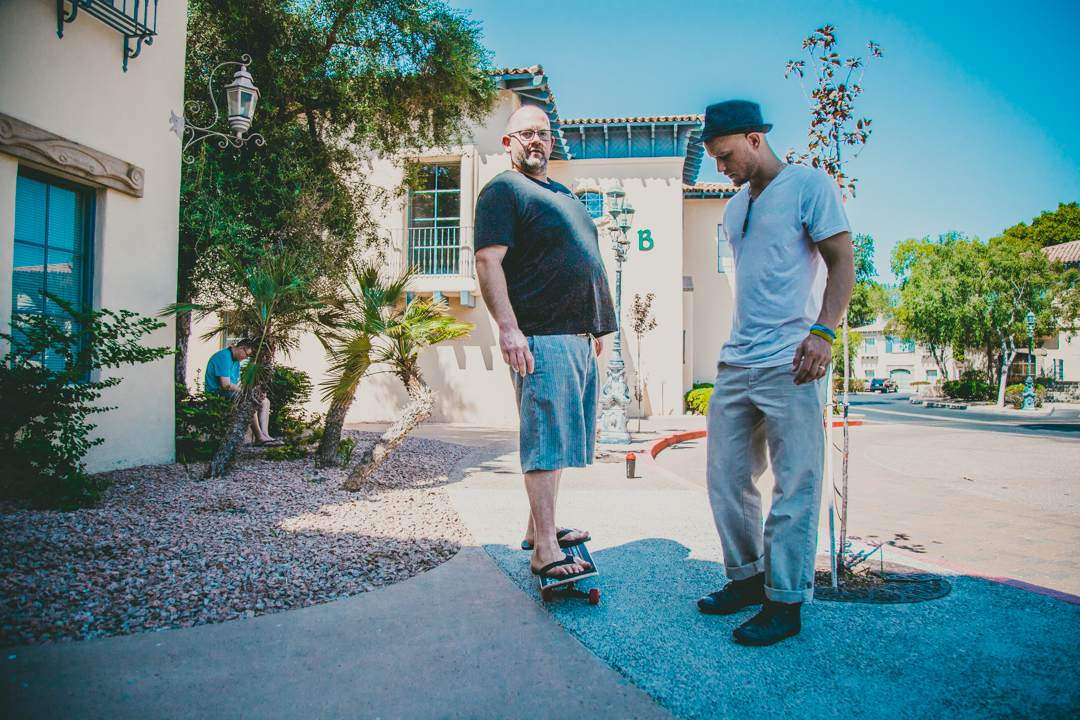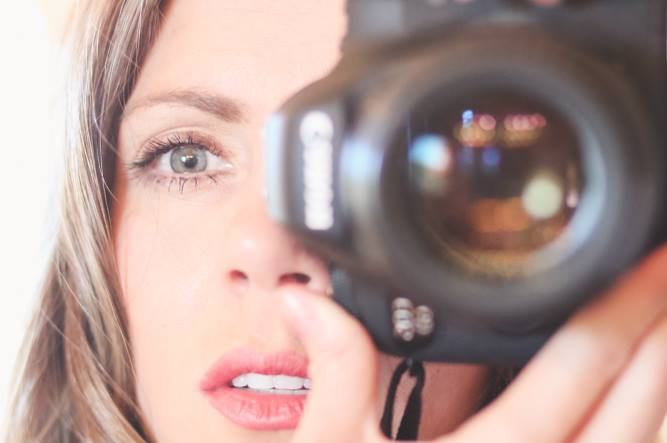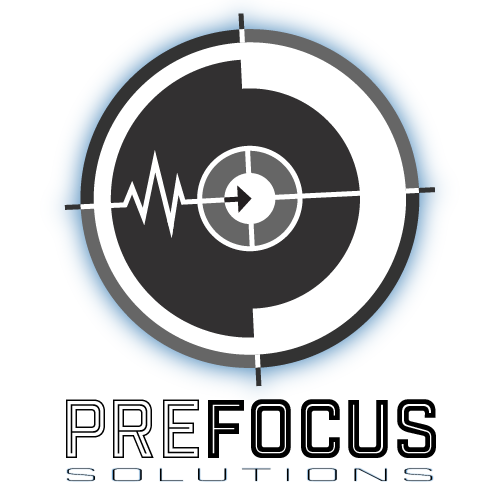 Why Improving Your Branding is Important.
Branding is an important aspect of business development that's often overlooked by marketers and business owners. Often times,companies connect with agencies to produce content, advertising, and other promotional criteria. What many don't realize is that it's inevitably up to their brand messaging or presentation to convert the traffic they receive from these resources. When marketing agencies fail, we tend to blame them – but either way, your money was wasted.
This is the glaring opportunity behind the purpose of PreFocus. By enhancing the way our clients resonate and relate to their audience, we believe they will be taken more seriously as market influencers – essentially improving the performance (and revenue) of their brand. Agency objectives don't surround your branding. We aim to bridge the gap so you can maximize your marketing investments.