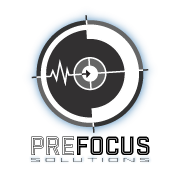 The Official PreFocus Podcast
Join our newest form of content promotion by learning from the approach of president and founder, Jordan Trask. Here, we will discuss an array of topics that mostly surround purposeful imagery, resonating content, and brand development. Feel free to subscribe to the PreFocus podcast and share what inspires you!
About PreFocus
Contact Us
The PreFocus Podcast Recording Library
Listen to the entire series on one page and follow along as we grow!
The Brand Identity Video Podcast
Join Jordan Trask and Jack Heald on the visual version of the PreFocus Podcast. In this episode, they define of branding and discuss brand identification.