The Keys to Maximizing Blog Posts
Blogging is a great way for businesses or professional brands to gain exposure by sharing knowledge, information or insight. Not only does blog content enhance on page SEO, but it's a great way to nurture potential customers and develop trust. But, if you're not maximizing blog posts with a strategy, then you just might be wasting your time. Here's a great way to make the most of every post.
Contact Jordan
More Tips
A Brief Introduction
Since I launched my business, I've really leaned on my ability to produce original content. I've received some criticism for giving away valuable information, but most of my public advice is based on general processes.
The value I actually provide is geared more towards developing branding and ideas that enhance provisions. If you're not going to hire me for unique content ideas, then I figured I'd at least help you maximize your blog posts. Maybe you'll reconsider once you see the results.
Why is Blog Writing so Important?
Writing articles is a common form of driving traffic to a website. It's an easy way to generate engagement and funnel people to landing pages based on interest or behaviors. It's also a great way to solidify credibility, generate leads or even earn extra cash with ads. But unless you're actually driving traffic, it can be very difficult to achieve the results you're looking for.
Many businesses aren't able to monetize written content, but they know they need to keep producing it. It can be very frustrating, expensive and time consuming. You might hire an external agency to curate articles for you. You could leverage an internal staff member to expand on their knowledge. Some businesses even ask influencers to write for them. No matter what your approach is, blogging definitely works. We all just need to do a better job of sharing. So, let's talk about a few ways to maximize blog posts for an improved return.
Key 1. Starting with Originality.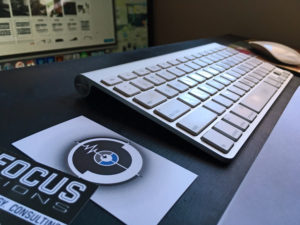 In order to get the best bang for your buck, you need to magnify every ounce of valuable content in each article. You can't just proof read something, add some pictures and call it a day. As competitive as the online space is today – that's not going to be enough. This is why I recommend using your own media and being as original as you can, for starters.
With so many duplication efforts out there, it's best you stay in your lane. Focusing on creating something new gives you a leg up before even getting started. If you're competing with other websites for similar topics then it's going to be an uphill battle. When you use original imagery instead of stock photos, it'll personalize the experience for viewers. It also allows you to take advantage of relevant (and branded) pictures that are cohesive with the article. Starting with originality enhances SEO while telling a story that's easy to follow.
Key 2. Finding a Broad, Relevant Topic.
One of the most successful approaches I use is spidering out content. For example: If I were a foot specialist, I could plan an original blog article about my favorite shoes. Within this topic, I could list my favorite dress shoes, sneakers, boots, sandals, and house slippers. In order to maximize reach, I could even create a complimentary blog about my favorite types of sneakers. From here, I can list my favorite basketball shoes, Chuck Taylors, running shoes, casual sneakers, and workout shoes. If you'd like to convey more insight, we can even go as far as high tops and low tops down the road. Depending on your value, you can write these blogs from a recommendation or opinionated standpoint. One strategy would focus on expert advice while the other provides insight on your personality. Both work!
The point is, a broad topic that's relevant to your offering can go a long way. Work smarter than your competition instead of trying to outdo their efforts. Look at the bigger picture and see how you can get leaps and bounds ahead of them instead of keeping up with the pace. Once you've mapped all of this out, you can begin organizing each article to truly maximize each blog post.
Key 3. Organizing Key Points.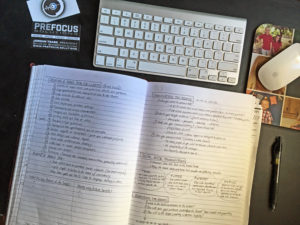 Now that you have a unique topic with corresponding media, you can start piecing together a social media posting strategy. Publishing your articles online with purpose is the main element of maximizing results. For the most part, every article should have 3 main points; an introduction, body, and closing. Even if you don't have a list (like my article does), you can still break down the blog this way.
Organizing the key points allows you to create different types of social media posts that route online users to your article. You generally have 4 opportunities to post uniquely. This first occurring when you publish the blog. If you use WordPress, all of your articles are automatically posted on all of your social channels – along with the meta description and featured image.
For the remaining opportunities, you'll want to manually summarize the 3 main points of your article and schedule them later in the week. I recommend using Hubspot to schedule posts, but you can also use platforms like Buffer, Hootsuite or Coschedule. Not everyone will be interested in the initial blog overview that's published after you complete the article. Expanding on each point throughout the week gives the blog more exposure and creates additional online listings that improve organic opportunities. Creating an intriguing description that ties into the title is important. Remember, this isn't a sales pitch – you're simply trying to nurture and encourage people to visit the site.
The final chess piece is the original images you took. Using different pictures for each social post gives you an opportunity to attract someone that may have skimmed past the others. Not every person responds to the same image and message. Give yourself a chance to catch their eye by leveraging every point in the article and promoting it with a picture that speaks to people.
Maximizing Blogs Conclusion
Although I didn't get into time of day, keywords and hash tags – this is the general framework for maximizing blog posts. Writing an article for your website, posting it social media and waiting for the traffic to come to you is borderline ignorant. I know a lot of us have better things to do with our time but investing in blogging can be so much more. I encourage you to try this for your next blog. I'd love to hear about the process and help you with any questions. I enjoy hashing out ideas and find fulfillment in providing value to others.
Being purposeful with content marketing can make a big difference in brand recognition and the way you're perceived. Try to avoid competing with those that invest in taking shortcuts and commit to helping your business (or personality) stand out. And no matter what it you're immersed in, always consider a PreFocus.
Not Sure Where to Start?
Producing content can be an overwhelming process. It just so happens that developing original branding and messaging is something I'm passionate about. If you'd like some advice on where to start or need help formulating the best strategy for your brand – let me know.