Writing Your Headliner
Now that you've discovered and written as much as you possibly can about your brand, it's time to start formulating an easy-to-understand-message that resonates well. When kicking off your insight, it's important that you position your promise. This is obviously the most important branding element. Not only is this something customers need to know and will appreciate – it's also something your internal employees need to embody on a daily basis. Remember, your about page isn't a sales page. You're providing visitors with more information about you and what you're focused on guaranteeing. When writing about pages, your goal is to engage, attract and retain over time. If you'd like, include a catch phrase and photo to personalize the experience even more.
Moz.com does a great job of encompassing this initial headline approach. As you can see below, they're committed to making the web a better place. They even provide additional value by communicating, "loving every second of it." Visitors can see and understand that Moz is set out to accomplish more than just the sale – and Moz wants the consumer to be a part of their vision while experiencing their passion towards quality.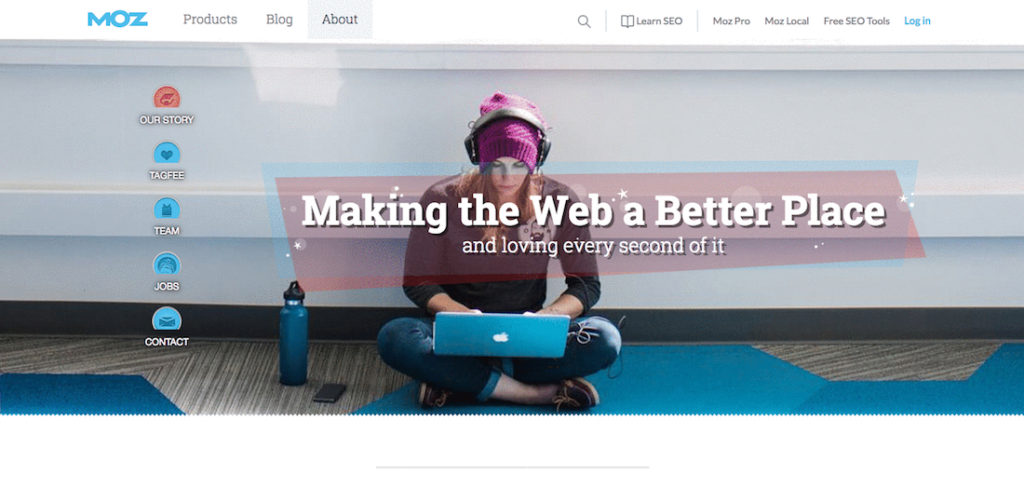 Expanding On Who (or Why) You Are
The next thing you'll want to do is briefly touch on who you are, what you do (well) and why you're doing it. But, don't overthink it as less is more. Look over your brand identity document to communicate authentic statements that positions differentiation and the core values of your business. What defines your identity best and why?
For PreFocus, I want it to be known that we're an experienced and creative husband and wife team surrounded by talent with integrity. We're doing what we do because there are flaws in the marketing ecosystem. We're committed to helping our clients maximize the value the originality they bring to the marketplace. All of our affiliations support this promise and that's all that matters. We all have our why's – but our main focus is on brand identification and marketing return.
If the visitor is still interested, they'll continue on with their scroll. This is where you can expand on your vision and mission statements. As you can see below, Shape does a great job of summarizing their company insight. They also have a great headliner that states "Handcrafted With Thought."

You can also complete this section with blurbs if you'd like to title and summarize each point. Either way, always start with your who, what and why. This is where you begin to create clarity with a brand culture. Here is another amazing example from Mixd.

Talking About Who You Were
The origin of businesses tends to be one of the most overlooked aspects of about page writing. There's a level of transparency and vulnerability there that some people aren't comfortable with. Although I won't force you to expand on your journey to this point, I will tell you that you're ignorant if you don't.
People want to see and hear about the bumps along the way. They want to know you're comfortable humanizing yourself. Not only does this create comfort for consumers, it also helps them better understand who you are now. When they're able to comprehend your purpose (or why you're doing what you're doing) then you become more believable. Not just for the about page, but as a brand.
Talk about the early stages and where the vision began. Talk about successes and pivots along the way. Focus on things that customers will value and keep it simple. If you're able to engage people with an intro, then you can expand on your journey on other platforms. Once again, Moz does a solid job of keeping things short and sweet.

Elaborating on the "Who."
Now that you've previewed the personality and promise of your brand, it's time to elaborate on the people that make it all work. Every person should have a specific role and focus within the company hierarchy. Refusing to communicate roles can hinder the productivity of the business. I encourage you to list hobbies and interests, but be clear with their professional competency on every profile. If you do a good job with this section, certain customers will actually identify with employees they relate to. This promotes trust, but we have to make sure we're also setting boundaries.
Even though a customer may feel more comfortable with someone in particular, they have to understand the culture you're promoting is team centric. You initially communicate this by promoting cohesive photography, descriptions and designs. When one person stands out, you risk conflict within the workplace and favoritism amongst customers. Communicating cohesion sets the bar from the get go and shows visitors you're committed to the process and not just acceptance. It also ensures you're viewed as professional, which allows you to increase pricing based on perceived value.
Studio Airport does a great job of showcasing personalities while promoting cohesion. When you hover, the profile engages with the person next door. When viewing their about page, you also have the ability to click on each profile and learn about their role and corresponding experience. Nicely done!
Summarize The Process
When it comes to writing about pages, we have to try to avoid a landing page format. Remember, we're briefly expanding on our provisions. If you have an extensive process, then develop a separate page for it (I'll go more into detail on this in my next blog series). In the meantime, your next about section should include the introduction to your process with value propositions. In other words, differentiate your process the best way you can. The "what" has already been established. So, now we have to communicate how the people execute the "what."
There are plenty of ways to do this. The easiest way would be to write a short paragraph summarizing the workflow while reiterating your promise. But, I'd recommend writing an even shorter summary followed by value propositions in blurb format. This way, you're stating what do you for customers and how it's beneficial to them. If you can summarize this with graphics, more power to ya!
Reaffirm Your Competence.
Once you're done talking about yourself, it's time to reinforce performance. This part of the page is where most visitors fully comprehend the parameters of your business. In order to reaffirm your ability to get the job done, you have to provide results. You can do this by posting testimonials, performance data or even through case studies. Try to communicate a variety of successes that speak to different types of people within your target audience.
Also, take a look through any additional value propositions you may have and include them. This is where you should be focusing on closing the visitor – solidifying your worth with substance. Wix.com does a good job of combining data with value propositions.

Ending On Boundaries With Room to Grow
If you don't want to waste time on unqualified leads, then make sure you're clearly communicating your limitations. Tell visitors what you're not so they know what you are. Own your service area and don't think boundaries will limit your value. If you're doing a great job within your parameters then people will patiently wait until you can serve them. People take notice of value.
When you take the time to promote where you'd eventually like to be, people know you're going about things the right way. You're not chasing revenue or stretching customer service – you're intelligently waiting until scaling is opportunistic.
Moreover, closing your about page with confidence leaves an impression. People love companies with high standards and challenging goals. If you're transparent with your journey to sustain then achieve, the community will believe in the brand you're committed to.
Turn your traffic into loyal customers and return visitors.
I take the time to understand your business so your marketing efforts speak to your ideal customers.
Here's a Few Brands I've Written On-Page Copy For: Testimonials & Featured Clients
Easy to work with. Jordan is good at helping you deliver your idea. He is very insightful and great at leading.
Jimmy Dragon, Owner @ Palm Valley Vein Center
Jordan brings your vision to life with a personal touch and is accessible in helping you to share your passion! Highly recommend!!!
Mark Jagodzinski, Owner @ Rise Orthopedic Sports
PreFocus Solutions has made such an impact on our business, I can't believe how many steps forward we have taken. We have built a brand that is more than just a brand!
Maya Rodda, CEO @ Pulsebandz, Bluehubs
Sometimes I write About Writing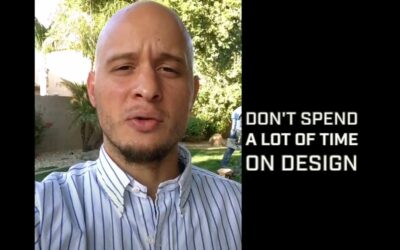 One of the first videos I ever published was about social media design elements. I remember thinking: what kind of advice can I offer that most business owners rarely ever consider? Color combinations and contrast have a lot to do with value perception. An...
Let's Start a Conversation
Make Your Content a Priority.
I certainly will.
Drive More Traffic
Purposeful content improves SEO.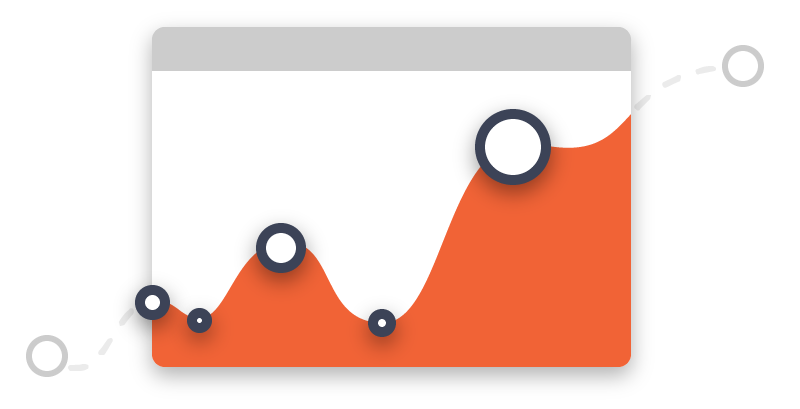 Increase Conversion Rates
People buy from companies that they trust.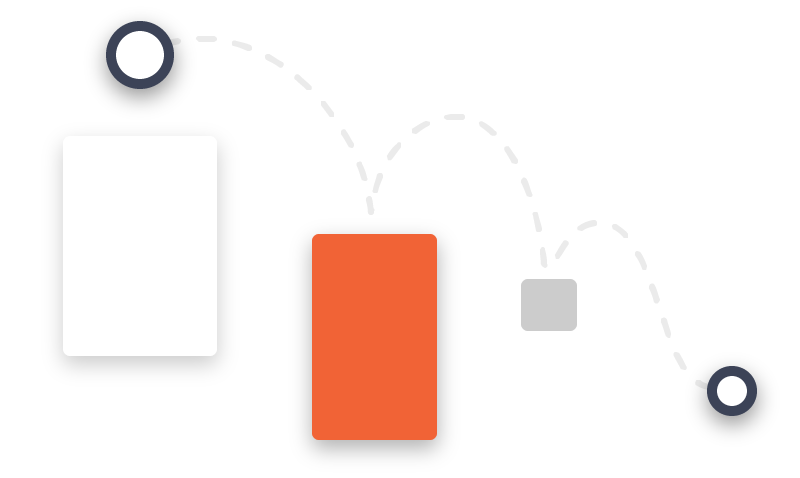 Reduce Bounce Rate
Give them something unique to read.