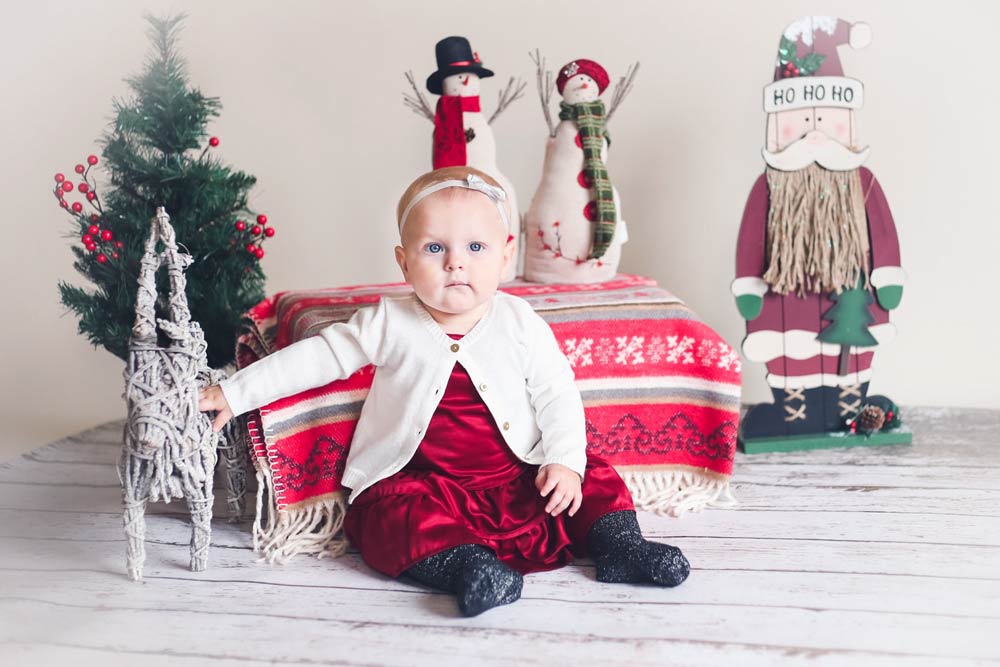 Every year, businesses across the country gear up for the loose spending habits of the holiday season. The frenzy in America is real. Because of this, getting in front of consumers is a big deal (no pun intended). When brands aren't jumping on seasonal trends to make a profit, they're eagerly vying for consumer attention. Leading up to Black Friday, this normally involves "can't miss" offers or some form of entertainment. But using these types of holiday marketing concepts aren't going to help you win the long game of business ownership.
You see, definitive value is the driving force of a brand. In fact, it's what makes a brand, a brand. An advertisement, or strategy for that matter, is meant to explain – not incentivize or persuade. Although it may not be my job to direct your marketing campaigns, it is worth noting the disadvantages of swerving from qualitative measures during a season of quality buyers. At the end of the day, every company has the ability to steer their own worth.
The Draw of Holiday Discounts.
For the most part, deals are meant to get people on-site or in the door. Offering "buy one get one half off" or "5th person free" definitely drives interest. During the holiday season, while people are eager to shop, it's a prime opportunity to show consumers your stuff. It may be difficult to compete with higher end retailers or chain stores and discounts help draw people away from opposing businesses. If you're able to make large quantities of something or have a lot of inventory, this may ensure all of it gets bought up.
I do want to make one thing clear – there's no shame in giving back when you have a lot of "success". I don't want to discredit the idea of rewarding your customers. At the same time, I don't want people with a solid offering to discount their worth in order to take advantage of the market.
The Reality of Holiday Specials.
While they can most certainly milk bargain shoppers and spending fanatics, deals can also be very misleading. Return business all depends on the overall experience. If the product or service is low quality, then it's going to be forever associated with the concept of a deal. Even if it's not, it becomes susceptible to this viewpoint. This means, buyers probably won't complain but also won't return – no matter what you do.
Nobody wants to be seen as the discount choice. So if you don't own a high quality solution and position yourself as cheap, you're going to be viewed this way. Standing firm in the value you provide by investing in a creative ad that expresses why can be so much more powerful. Instead of looking to compete to jump on a trend, you could end up trending yourself. So don't look past the disadvantages of discounts.
The Drawback fo Holiday Deals.
Even if you sell out of merchandise or enjoy full classes during the holidays, revenue can still dry up fast. Restocking or quitting a job could backfire quickly. Corporations are able to take a hit while driving up awareness with cheesy holiday marketing concepts – but can you? Does the "one hit wonder" status feel as good when it fizzles out? The worst thing to see is a business that fails to sustain because it was founded on deals.
Don't cut yourself short and feel like you have to give things away while the season is here. If you really got something going, there's good reason to stay the course and wait for your opportunity to arise.
Examples of Entertaining Ads.
One of the most annoying strategies, in my opinion, is the use of humor to generate a memory (this is another thing large corporations do that smaller operations just don't need to touch). Far too often, you see entertainment as a form of persuasion. As if a company is more believable, trustworthy or valuable because of their ability to make us laugh. Has anyone ever decided to look and see if Geico's claim to save people 30% or more is actually real? Do you know how they got to this number?
In most cases, consumers don't even care. Because they've been entertained, the insurance provider will more than likely pop into their mind. They know if it's bad, they'll switch to another. Is this how it works with realtors, hairdressers, physical therapists, home service companies and construction crews? Sure, you might get some business from the grab. People might see you as more recognizable. But is what you offer not worth explaining?
Why Entertainment is Ignorant.
At the end of the day, it's a lot easier to remember a quality solution than a solid chuckle. What you show consumers is what they eventually expect from you. The last thing you want to do is cheapen the experience by getting their attention with entertainment. They ought to be drawn to you for other reasons before click bait is ever considered. You can use humorous segments or characters in a commercial, but make sure the story line is centered on value.
Better Holiday Marketing Concepts Matter.
No matter what industry you're in, you have customers to serve. This means, there are a multitude of creative ways to captivate, intrigue, educate and lead them. Remember, your business or brand is founded on something people need or can't do themselves. Not surrounding all of your holiday marketing concepts with these things is preposterous! It makes me want to say a Ebenezer Scrooge line or two. Each of you reading this has something unique and valuable worth sharing.
Everyone is looking to hear something specific this year. In most cases, quality campaigns are simple to do and easy to convey. It's because an element of authenticity is always present. The more companies look to be like another, the harder it is to tell them apart. While it may be tempting to throw out deals and jokes this season, I challenge you to dig deep for the joy you bring. Oftentimes, you'll find a concept or two that strike a cord with a good portion of your audience.
Let me know if you need any help.