How to Build the Best Marketing Strategy for Construction Companies
Marketing for the construction industry isn't as complicated as most think. In today's age, the promotional industry is filled with fluff and agencies telling businesses what they need to do. But in reality, companies simply need to focus on who they are, what they really can do, and who they serve best. In this article, I discuss some of the best ways to construct an effective strategy by highlighting authentic value and purpose. I'm not here to garner likes and shares on social media - I'm here to drive recognition and loyalty.
Blog
Contact Jordan
1. Develop a Mission and a Personality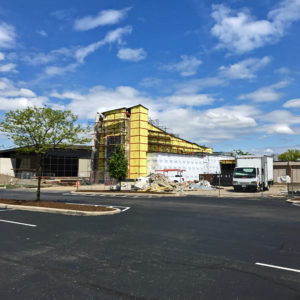 If you follow my purpose, you know how passionate I am about brand identification. Without this, you're only perceived as an option with a price tag. The first step in building the best marketing strategy for construction surrounds your first impression. Creating a mission statement is a no-brainer, but a company mission gives your audience something to get behind. A mission doesn't just include what you plan on doing – but how you will accomplish it.
In addition to trust, people are willing to pay more for an entity they can identify with. Telling people why they should pay you, or how you plan on building amazing projects, just doesn't resonate. It's important that you create an aura around your ability to build. When someone (or a group of people) are considering your services, what can you promise them? No matter what you're constructing, what do you know they'll experience? Thinking long-term, how will this influence the industry or improve it's generalities? The purpose of your marketing efforts isn't to convey your ability to erect sturdy buildings – it's to drive recognition and loyalty. This begins with your mission.
Once you solidify a promise, try to understand what type of personality suits it best. For example; if you're big on safety, then communicate your marketing strategy with safety as the central focus. Your mission might be to decrease on-site injuries by implementing routine tests and check ups for your employees. The personality of your brand would encompass a cautious and strategic contractor with awareness of his or her surroundings. Anything outside of this will waiver from your promise and decrease your value.
2. Know What You Do Really Well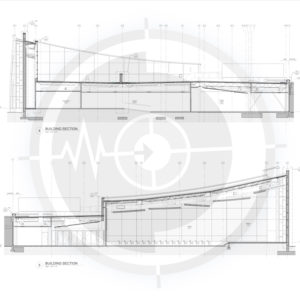 This is where a lot of businesses falter. As I already mentioned, it's important that you avoid throwing yourself into a bucket of options. Now that you know your mission doesn't have to pigeon-hole your capabilities, you need to realize your actual competency won't either. If you want to build the best marketing strategy for your construction company then you have to commit to being recognized for what you do extremely well.
I recently did a webinar on brand identity development and highlighted a residential plumber as an example. Pete was really good at bathroom drains. He'd been addressing this home feature for most of his life. When building his brand, he needed to focus on this to drive home credibility and trust. It doesn't mean he can't help homeowners repair their sprinkler systems or dig up commercial sewage lines – It means he committed to attracting clients by marketing intentionally and harnessing what he does really well.
Marketing is all about intrigue and engagement. Once you execute construction projects based on your experience, you'll be able to expand into other areas. You don't necessarily have to niche your construction business, but being known for something is better than being shopped for bids. When you take the time to combine a purposeful mission with a bread and butter service, your reputation will skyrocket. Don't focus on what you want to be known for – rather what you actually do better than anyone else. The rest will fall into place.
3. Determine What Sets You Apart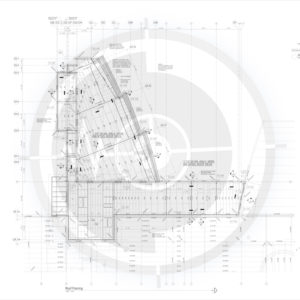 Differentiating businesses is my favorite aspect of marketing. No company is the same, even in the construction industry. If you're looking for the easiest way to build the best marketing strategy for construction, then this step is for you. When it comes to contracting, your corporate DNA (or company hierarchy) can really help set you apart.
Every member of your team brings something different to the drafting table. I hate seeing so many companies fail at leveraging their own talent. Not all bids are considered on pricing alone. Experience, integrity and team efficiency plays a big role in the outcome of construction projects. Showcasing the track record and accomplishments of your team can go a long way. Being authentic with your presentation helps you create that first impression that's hard to ignore. It can help you win a bid based on peace of mind alone.
Aside from the squad, what else can help you stand out? Are you using an above average software? Does your crew use top-of-the-line equipment or materials? Are you able to work overnight shifts? Do you have partners or streamlined processes that aid timelines and efficiency? Do you have safety measures that are above a beyond industry standards? Do you have sharp uniforms or vehicle graphics that garner appeal? Have you completed any unique projects that you can display on site as case studies or time lapses?
All of these things are common sense when writing a bid. But when you leverage them as value propositions, it gives you an advantage on the front end. This is why a marketing strategy for construction is so important. It can be easy to wait on leads, but consider the type of business you can obtain by building brand equity. When you create intrigue with qualitative value, people have a desire to be a part of your story.
4. Focus on Your Target Audience
Much of what we already discussed isn't going to make much sense if you don't know who you're speaking to. Marketing in general is all about resonating with your target audience. It's crucial that you're able to create some sort of emotional or intuitive appeal through your efforts. Once you've solidified the aforementioned areas, you'll want to cater it to those you need to reach the most. Although the construction industry varies immensely, there are a few areas I want to share that will enhance your strategy.
Define Your Audience First
Understand the basic demographics of your targets. This means, their geographical location, behaviors (online and offline) and attitudes. Not everyone is prevalent on social media – so don't waste your time marketing in one area that may be irrelevant. Consider how an advertisement or message might be perceived. Timeliness of the exposure is also key. Knowing where they are and when they're looking for you makes a big difference in ROI. So if you're building a marketing strategy for construction companies, focus on the majority while avoiding a wide net approach.
Create Branded Drivers
Based on your ideal target audience, what added benefits can enhance your construction marketing efforts. Do they value convenience or affordability? Do they make decisions based on emotional attachment or something they can relate to more? Are they the type of people that consider status or the way your company makes them look to their partners? Are they going to appreciate certain societal or environment benefits of doing business with you – such as green building or energy efficiency? Knowing your targets helps you uncover what types of added benefits will appeal to them best.
Focus on the "buy-in" Cycle
Focusing on your audience truly helps you decrease spending while harnessing appeal. When delivering your strategy, you'll need to consider all phases of the customer journey. The general awareness phase is when they first become aware of your entity. They may not be in the market, but it's an opportunity to be remembered with your messaging. This is typically where you target demographics and job titles. The needs recognition phase is when they're beginning to map out the project. There are a number of ways you can target them here to increase exposure. Whether it's through partner channels, email marketing or online search ads. This is also true in the informative search phase as they begin gathering information on relevant options.
Creating the best marketing strategy for construction around these three initial phases is critical. The last three phases involve bid shopping, the project timeline and post project experience. Having a purposeful message in each of these phases improves the experience exponentially – as well as your ability to land the project.
5. The Best Marketing Strategy for Construction is Consistency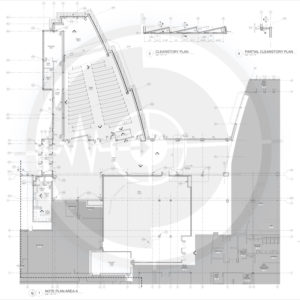 The last step I want to touch on is dedication to consistency. If you really want to learn how to build the best marketing strategy for a construction company, then you have to focus on cohesion. This is why I started the article with a definitive promise and personality. Staying true to your promise, no matter what you promote, initiates intuition and allows you to be perceived as valuable.
Companies fail with marketing when they waiver from what they do well and what differentiates them. Time and money is wasted when they aren't focused on their customers. Harnessing your mission and who you serve best is a recipe for success. Cohesive construction marketing allows you to attract partners and talent that values what you do and what you stand for. As I said before, marketing is all about establishing a trustworthy culture and brand loyalty. Don't be known as a construction option, be recognized for your reputation.
Learn More About My Services
Marketing a construction business can seem overwhelming – but it doesn't have to be. I focus on foundational elements to help you position a your brand with authenticity in mind. I'd love to schedule a FREE strategy session with you to see where opportunity lies. I simply want to help you improve, so there's no investment obligation.