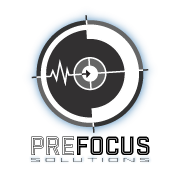 Addressing the Downfall of Originality | Episode 1
After discussing content duplication and other mimicking tactics, I wanted to talk more about the dying breed of originality. In this podcast I provide a few examples of ways people are chasing the success of others. I aim to inspire listeners to differentiate their value by harnessing the unique characteristics they bring to the table as a brand.
Duplication Podcast
About PreFocus
Let's Get Original
My vision behind PreFocus is to help people establish an identity by harnessing original ideas that support unique competency and value. I find reward in offering free advice to jumpstart your vision. Let's schedule a chat and see how you can begin building your brand personality.