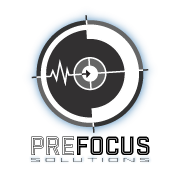 How to Communicate a Branded Promise Accurately
Positioning a brand adequately begins with an ability to deliver on a promise. When it comes to marketing a business, I focus on the core competencies and values my clients hold dear so I can show them how to communicate their branded promise accurately and accordingly. Here is a brief recording on the way I formulate, position, and convey these company guarantees.
About PreFocus
Contact Us
Discuss Communicating Your Brand Promise
The brand development process is difficult to manage alone. I focus on the entire identification process so we're able to position your business accordingly and communicate a branded promise accurately. I work within the parameters of all budgets and would love to hear more about your current situation to see if we could potentially be a good fit. There is no pressure, and worst case scenario, I leave you with a little guidance to run with.