Aerial Photographer Pilot
Desoto County and Memphis offer a number of natural backdrops in rural and urban settings that really enhance a portrait. As I'm sure you can imagine, the landscape is even more stunning from a bird's eye view. But before you take to the sky with any aerial photographer, let's PreFocus a little! Aside from my manual controls, I sort of have a knack for creativity and finding the right angles. The promise is to make your event, special occasion, promotion or real estate listing a memorable one.
Contact
Production Help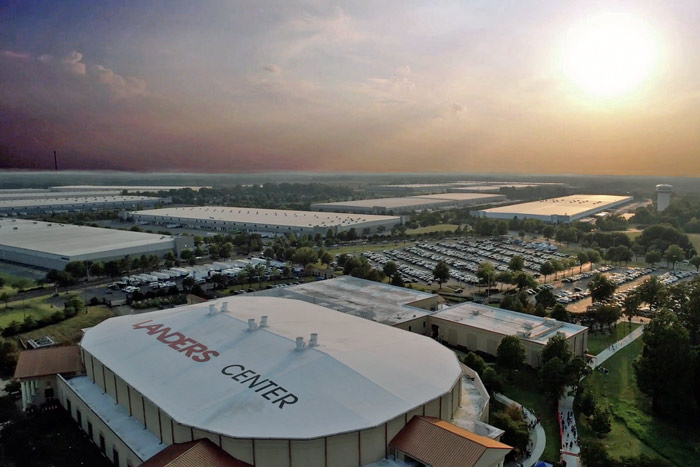 Stadiums and CityScape Imagery.
Capture unique buildings, arenas, skyscrapers, convention centers and other public venues for advertising purposes or other media uses.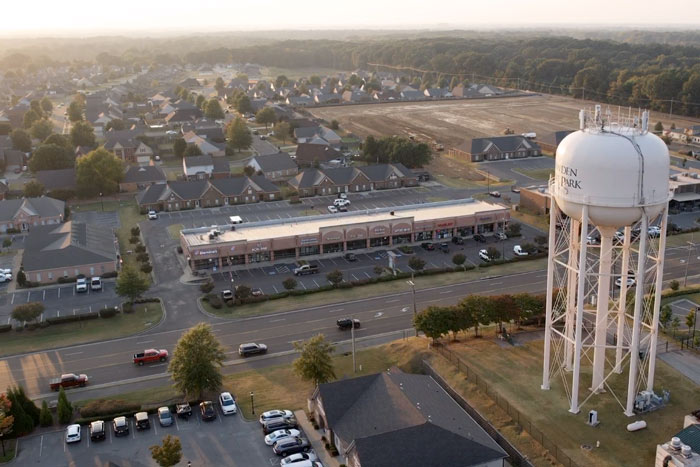 Commercial Flyover Photography.
Showcase the surrounding areas, landmarks, flow of traffic and other geographical features with quality sky views from the best angles!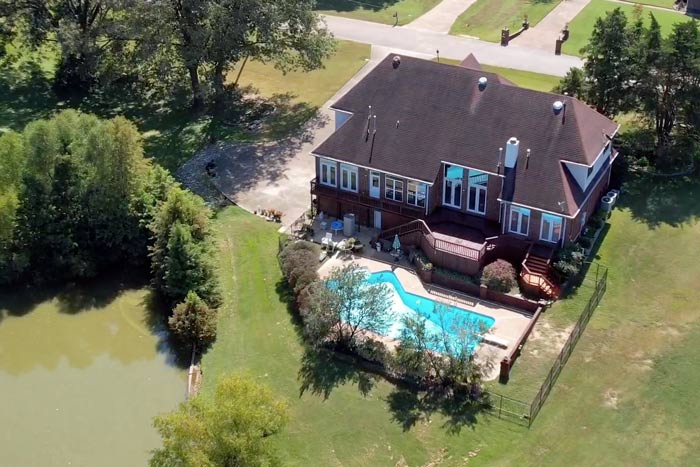 Real Estate Pictures From the Sky.
Properties sell faster when quality media is involved. So highlight the features, nuances and surrounding land of a MS residence or building.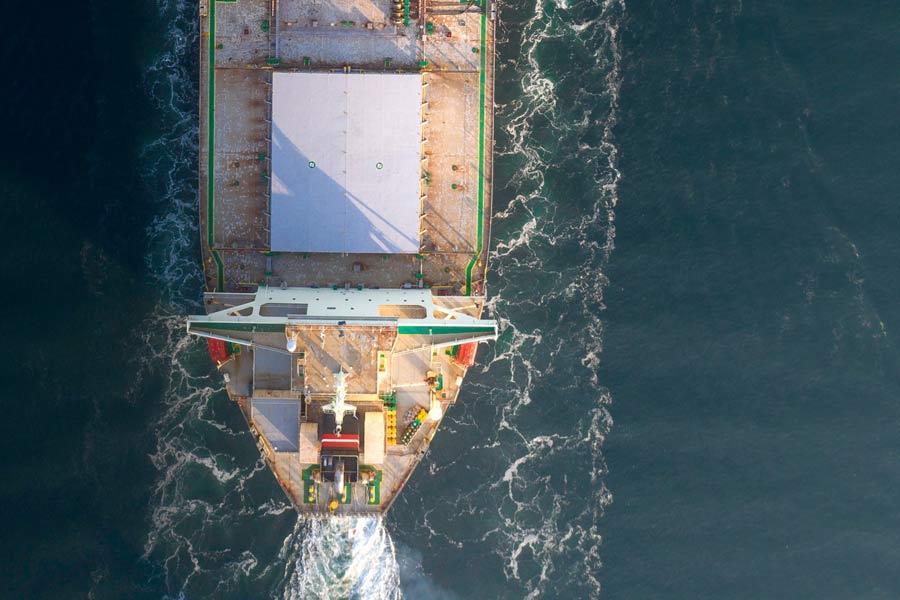 Local Memphis B Roll Shots.
From the Mississippi river through Germantown and Holly Springs, there is plenty of aerial footage worth capturing. Let me know what you need!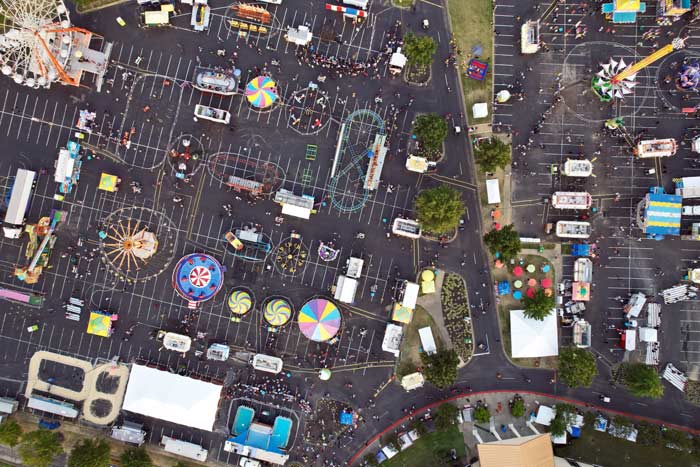 Local Attraction and Event Photos.
The best way to promote a carnival, farmer's market, kid's fest or local family event is to take to the sky. You'll definitely attract some attention.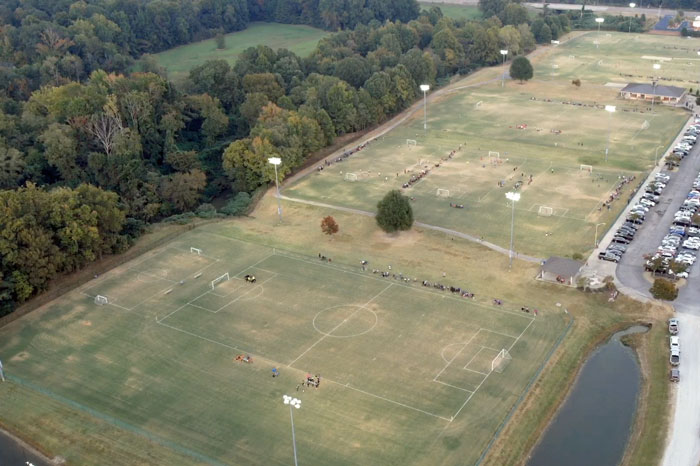 Aerial Sports Complex Photography.
Attract local participants and get the community excited about the upcoming season with media of facilities and sports leagues in action.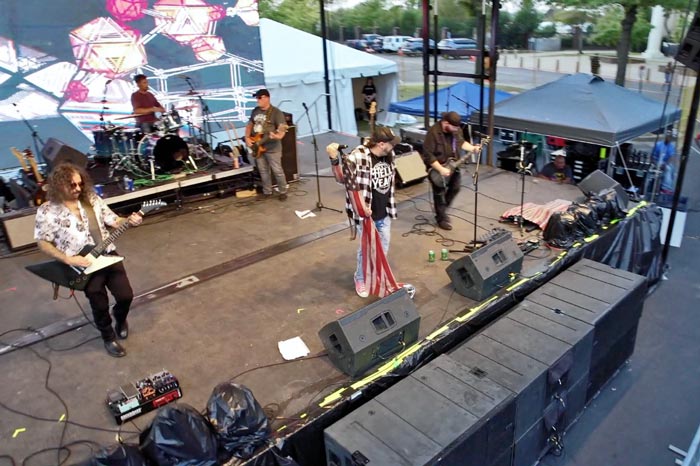 Shows and Concert Photography.
It's easy to remember any live performance with photos from the sky. Bypass crowds and capture fan frenzy with close up, on-stage footage.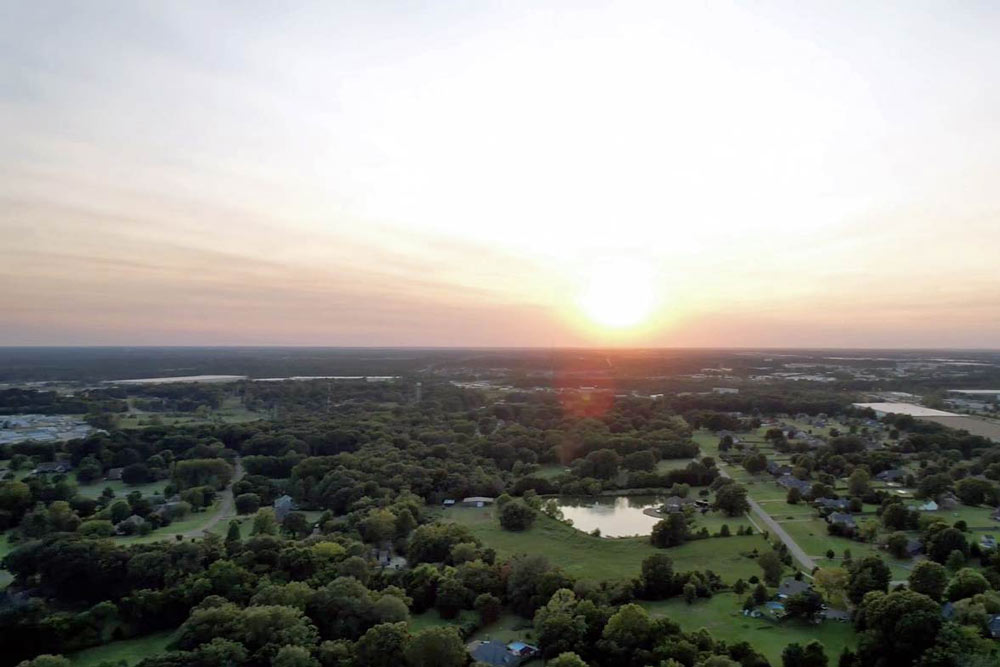 Agriculture, Aerial Land Photos.
Survey the land, locate issues, investigate crops and check on hard to reach places with a professional drone photographer in the Midsouth.
MORE DRONE PHOTOGRAPHY IMAGES
Learn about my aerial video capabilities:
Aerial Photograher for Events
No matter the type of event you're hosting, we've got you covered. Drone photography is usually seen at weddings, carnivals, parades, concerts, car shows and other forms of entertainment for promotional purposes. But hiring a drone photographer for a birthday party, outreach program or community gathering is just as rewarding.
Every video production project is given a discount on our creative direction services. Taking advantage of strategic insight helps up plan for certain moments, lighting and design. Flying and filming simultaneously isn't as easy as it seems and time is of the essence. Group shots and candid moments aren't as tough as setting up a toast or dance where someone is the center of attention. Any direction always helps.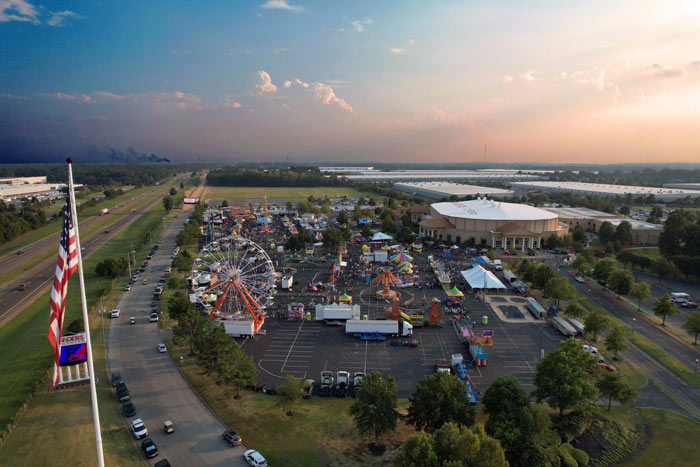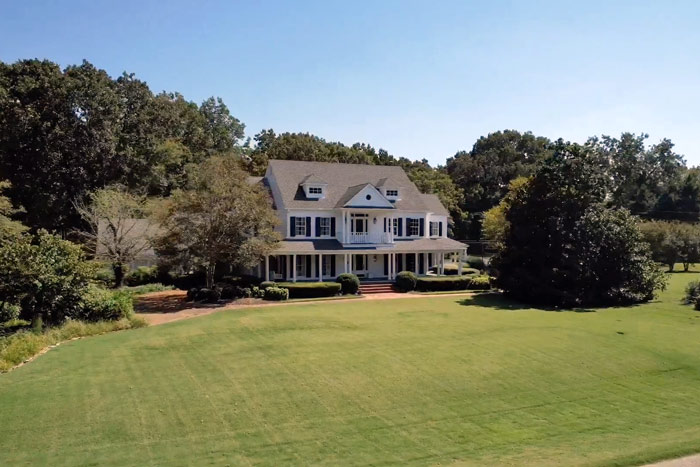 Real Estate Drone Pictures
Simple overhead shots can always be better. If you're selling a land, home or commercial property, you're going to want to show off every improvement or feature that'll enhance perceived value. Quality matters.
Highlighting the land, or location in general, increases views and overall intrigue. Remember, not every property can be seen from the sky. The perks are endless for commercial sellers. Attract tenants by giving virtual tours of office or apartment buildings. Peeking in on nearby amenities, pools, parks, neighborhoods and landscapes is always worth it.
Drone imagery is also a cool way to make a sale announcement for new buyers – or even realtors and lenders for social media. Home inspectors can even get tough pictures taken rather quickly!
A Quick Look at Creative Direction for Aerial Photography.
When it comes to planning photography from a drone, a number of things need to be considered. First and foremost, the weather has to be cooperating in order for us to fly. So during the creative process, we'll want to have a few contingency dates with possible makeup sessions.
The first thing we want to do is determine the purpose or goal of the media project. Will there be music on the production? If so, what tempo are we looking to shoot at? Are we going to accept sharp cuts and quick high speed or smooth, elegant controls? 
Are we selling or highlighting something? Are we telling a story or do we simply need raw footage? We want to determine if a wrap around flight track is possible or ideal. Do we want to shoot from the ground up or downward and why? How are we processing transitions and where should the focal points be? Once the settings are in place, we can begin to align the production with the brand identity or personality of the shoot.