Presenting Product Display Effectively
When it comes to marketing your product, it's imperative that you consider the way it can be perceived. At the end of the day, lackadaisical imagery can alter consumer perception. Presenting your product effectively can relay quality in an instant.
About PreFocus
Contact Us
Why some brands take shortcuts when presenting a product.
In order to understand the reasoning behind product company initiatives, I thought it would be beneficial to put myself in your shoes. At Prefocus, we long to understand why shortcuts are taken so we can provide solutions that satisfy individual brand needs. Presenting product display effectively can drastically aid your growth efforts. But first, I wanted to highlight my opinion regarding low quality product promotions and why they're executed.
Time Constraints
Listen, I get it. I completely understand that launching a product can be a difficult process that causes you to focus on more important developments. Especially if you need to drive some revenue before investing money into the brand. It can be overwhelming and even expensive to set up a product display with proper backgrounds, lighting and lenses. Moreover, a majority of your time is being exhausted with manufacturers, product display designs, and even general sales tactics. When it's time to curate product descriptions and imagery, you're more than likely drained form the overall process in itself. Starting from scratch can be difficult and we know you're eager to get the product out there.
Limited Capital.
Anyone that launches a new product without liquid or investment capital is already facing an uphill battle. Not only are they stressed for time, but they want to stretch their dollar as much as possible. There are plenty of ongoing expenses and legalities that come along with launching a product. I understand that priorities often times fall elsewhere – and that's OK. It's important that you focus on sustaining your business – but if you want to sustain – there's always a way to allocate additional funds to enhance your sales.
I Can Do It Myself.
A lot of factors go into capturing branded product photography. On several occasions I've had conversations with ecommerce companies that say they're "OK" with the current presentation they've developed on their own. I'm not here to tell you that you're wrong for this, but presenting product display effectively is a lot of work. At the end of the day, this comes down to how ownership monetizes and values their time.
Imagery Isn't Important – To Them.
One of the most common opinions I encounter about product imagery is the simple thought that it doesn't make a difference. I hear a lot of reasoning like: "The product sells itself" or "Pictures aren't going to change a need." Again, I completely understand – it doesn't necessarily matter to you.. There are plenty of marketers that don't think product imagery matters. At the same time, try considering the perspective of potential customers. Not everyone has the same viewpoint as the company. Similar to time constraints, this inevitably falls on the company's standards and how they go about reaching their target audience.
A Quantity Over Quality Focus.
Another frequency in this realm pertains to a quantitative approach. When it comes to launching a new product, most brands believe that more options equates higher revenue. Although I couldn't disagree more, I completely understand the perspective on this. One of the most difficult aspects of starting my business was focusing on what I do really well. Although I can manage a plethora of tasks and projects, I needed to streamline my services to impact and provide value to a specific niche.
This is uber relevant in the product realm as well. It can be difficult to comprehend how an overwhelming number of options can actually increase bounce rates and disinterest. It simply takes an open mind and strategic patience to overcome this. Thinking about immediate return can easily detour us from our long term objectives.
How a Lack of Quality Can Hurt Branding.
After acknowledging some of the reasoning behind this epidemic, I'd like to discuss some the ramifications that can transpire. Failing to consider the impact of quality product presentation can alter your growth aspirations and short term goals. Marketing materials that avoid presenting product display imagery with a purpose can hinder credibility. Here are some of the consequences of ignoring a quality presentation.
Competitive Disadvantage.
In today's age, most consumers want to obtain peace of mind that they've made an investment that satisfies their imminent needs and values. Moreover, a majority of consumers shop products and compare their features before pulling the trigger. This is especially true with more expensive options – such as appliances, tools, and electronics. According to PWC, 83% of U.S. consumers compare products online before venturing to their local store. If you're unable to separate yourself, or even be comparable to your competition – then how do you suppose you stand a chance? More often then not, you'll find yourself lowering prices to compete.
Even if a product is less superior, consumers are attracted to appeal. Especially when they're shopping and cognizant of first impressions. It can be difficult to acknowledge this, so try to look at it from a different perspective. An online store (let's say Amazon) shows the same product, for the same price, by two different suppliers. One of the product presentations is lower quality and hard to see. Every time, the consumer will select the better visual. Simply because it's a more trustworthy purchase when they aren't able to physically hold the item.
Here is a client example prior to working with us, versus 3 of their competitor's variety photos.

Product Display Provides Insight.
Have you ever looked through a product catalog and been frustrated because "image unavailable" sits atop the product description? I know I have. For the most part, we all want to be able to see and understand something before making a purchase. Low quality (or ineffective) imagery doesn't allow a buyer to physically see the quality of the product. Even more, a low quality presentation resonates the same. As corporations and small businesses transition online, it's imperative that consumers are able to visibly gain a sense of the product since they aren't able to physically hold it. Strong imagery showcases value and establishes trust alongside the brand.
Brand Perception.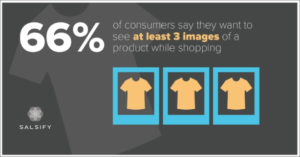 I know this may seem like an impact below the waste, but it's the reality of the situation. It means something to a potential customer when a company goes into detail about a product their interested in. Quality presentation creates a peace of mind that shows you're willing to enhance the visual in order to garner consumer trust.
No matter how spiffy your ecommerce site is, or how awesome your logo looks – poor presentation can turn off potential buyers. Sometimes even causing a low perception of the brand because of it. In turn, it hinders new acquisition and repeat customers altogether.
How Branded Imagery Benefits the Business
I know I went into extensive detail above, but my intention is not to offend you. Although it can be a tough pill to swallow, I want you to know that we're only here to help. Allowing an outside influence to help promote your baby isn't an easy transition. But, here are some reasons why it can be in your best interest moving forward.
Monetizing Your Time.
The first question I want you to ask yourself is: how are you monetizing your time and when is it worth it to outsource? I know what it's like to feel the need to control everything in order to reach the standards you set for yourself – but is it taking away from what you do well? Does it feel like there aren't enough hours in the day? What's the worth of being able to feel accomplished on a daily basis or spend more time with family and loved ones?
Setting up a product photo shoot can be a lot of work. Placement, lighting, and angles are taken into consideration for a reason. When you're crunched for time, it's hard to execute capturing a product effectively. Why not allow someone to help with this in order to streamline the process and save you time? At the end of the day, this is up to you to determine – but monetizing the time you spend on business endeavors should be a consideration nonetheless. Even if it seems like you're saving money, everything has a price tag.
Confidence and Contentment.
Possessing a product with quality presentation enables business owners (and employees) to confidently promote it accordingly. If you're ashamed of the way something looks, in comparison to something similar, then it's more than likely going to hinder your excitement towards selling it. We can all understand that an image is better than no display, but why not be proud of your display?
Although it seems like you've crossed off all the boxes, you're disallowing yourself to feel a sense of contentment – you know there's still more to improve upon. This causes you to sell harder or talk more to overcome what a quality presentation can bring. Ask yourself if your current presentation gets the job done or if it could be better. If you could care less, consider what your audience's thought process. Inevitably, trust and acceptance is in the eye of the beholder.
Enhancing Your Return.
I'd like to return to a previous point that touched on quantitate product metrics. I often hear that offering a wide variety of products increases overall sales funnels by creating options. Unless you're already established, this couldn't be further from the truth. Why not take the time to pinpoint your biggest areas of opportunity (or most relevant needs) and cater to them? Publishing a large variety may improve SEO reach but it won't necessarily fill your pockets.
Even if it takes longer to launch product lines, you're promoting quality from the get go. Customers take notice of this. Using proper angles and lighting can drastically enhance the attractiveness of your product. Investing time and money into presentation establishes a qualitative presence and branded recognition. Once you're able to sustain a select product line, you can then expand on options or add-ons while retargeting previous customers with enticing offers. I know that keeping it simple doesn't sound sexy, but sometimes "more is less." Improve your chances of converting until you're able to scale and expand.
Lastly, quality presentation creates consumer engagement. If something is beautifully or articulately displayed, people will want to share it. Whether you promote a 3D display, slideshow, or optimized image – consumers are more likely to share and suggest appeal. Consider the amount of reach (or awareness) you can garner from product imagery that's promoted organically. These are some of the reasons why presenting a product effectively can actually drive more revenue – simply by strategically viewing promotability with an open mind.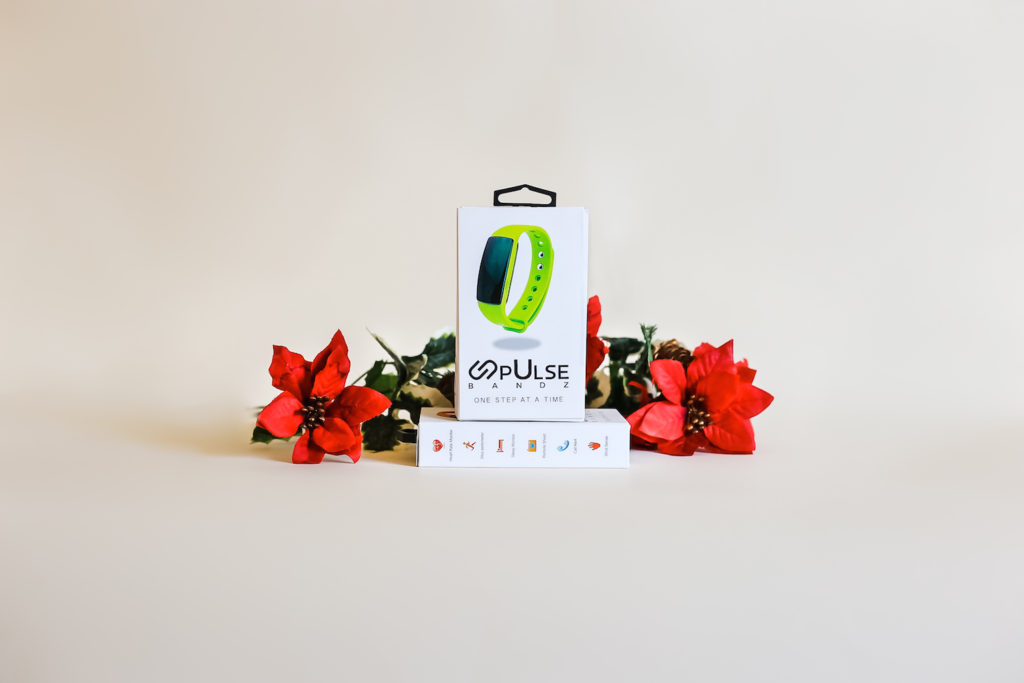 Thanks for reading and best of success nonetheless in 2017!
Thinking About Hiring a Product Specialist?
We understand that investing money back into the business takes extensive consideration.  This is why we're currently OFFERING $100 OFF to new customers in 2017. Simply submit a contact form and mention "100OFF" alongside your project description.