Content Development and Production
Simplify the process of developing content without complicating your production. We identify our client's key elements and break them down into topics that enhance the value they provide. We then segment different forms of content in order to create a story that interests consumers and keeps them engaged.
What's Your Value?
Is your content currently satisfying your customer's desires or needs?
What's Your Purpose?
Does your content align with the values and mission of your brand?
What's Your Objective?
Are you publishing purposeful content that meets your objectives?
Are You Publishing Value?
Developmental Features
What differentiates our content development process is a dedication to brand recognition. The prominent attributes of PreFocus surround originality, value, and presentation. We gain an understanding of the purpose behind our clients initiatives and offer them the following:
Content audits that expose opportunity.
Strategic topics that enhance recognition.
Messaging & imagery that makes sense.
Custom content for omni-channel marketing.
Strategic mapping for campaign optimization.
PreFocus Content Overview
Producing content has become a powerful epidemic over the past decade. Although there are an array of approaches, we zero in on the most effective content marketing strategy: professional exposure and value. We execute a strategy that enhances a brand's products, services, or influence. For example, Joe's Plumbing offers 8 different solutions for homeowners – one of which is drain cleaning. We focus on intensifying the recognition of Joe's ability to clean drains. We help Joe develop multiple forms of content that support the value that he brings. Our message is geared towards his target audience so they can physically see his value.

Highlights of the PreFocus Development Process
Keyword Research
Allocate relevant search phrases.
Original Topics
Improve your ability to be found.
Creative Copy
Engagement for all Channels.
PreFocus Content Development Plans
Publish with purpose and navigate users to your solutions.
ENHANCE YOUR CONTENT
Analyze your current content.
Establish vision & objectives.
Create messaging & imagery.
Is Your Content Underperforming?
---
When it comes to content, there are a number of factors that can alter a first impression. Is needed information findable? Does your message and tone make sense? How effective is your ease of service or navigation? Refresh the page and present your content in a more efficient and professional manner. Show consumers where you're coming from so they understand the value that you provide.
Plans starting at $250.
CREATE NEW CONTENT
Uncover relevant opportunity.
Align strategy with a purpose.
Develop campaign presentation.
New Content Strategy.
---
When developing a content strategy, we focus on a conversion funnel that leaves consumers with a decision to make. Engagement is often categorized by views – but a PreFocus gives you a sense of purpose. Whether we're informing, educating, or explaining – the content we produce has an end goal that we never lose sight of.
Plans starting at $549.
More Details on the Purpose of Content Development
Investing time into the content you produce pays dividends. Outsourcing a marketing strategy can cost around $20k a year ($1500-2000 a month) and many business owners aren't even sure what they're getting in return. There are two forms of content in this world: interesting and memorable. Interesting content refers to copy that catches your eye but never seems to be worthwhile. The term memorable identifies with content that leaves an impression and serves a purpose. This is the kind of content that is shared, bookmarked and revisited. Essentially, this is the only content you should be investing in.
Establishing a purpose behind content development allows a brand to stay true to their voice, tone, message, and values. When you're inconsistent or publish content randomly, consumers find it hard to trust or even relate to you. Moreso, if the purpose of a content campaign doesn't tie into something you provide, then you're acquiring visits you don't necessarily need. Once you identify your vision and how to relay it, you'll begin to see how seamless your marketing efforts can be. Strong imagery coinciding with thoughtful descriptions and user friendly landing pages drives trust – and inevitably, loyalty.
The Benefits of Purposeful Content.
Satisfied Visitors
Convenience & clarity drives a positive user experience.
Lower Marketing Costs
A unified focus gives you clarity on where to spend.
Improved Recognition.
Strong presentation generates memorable impressions.
Scale Your Business
Value & trust creates sustainability you can scale.
Content Development Pricing
View Some of our Established Plans for Strategic Content
Content Audit
Website Analysis
Keyword Analysis

Links + Navigation

Message Tone
Content Writing
500 words with purpose.
Opportunity analysis

Keyword research

Tie into your value.
Campaign Strategy
Omni channel marketing
Identify features

Understand targets

Proper Promotion
Script Production
Video presentation strategy
Organize Purpose

Develop Scenes

Transcribe Message
Content Production Testimonials
View what others are saying about the president of PreFocus.
Jordan is one of the hardest working men with whom I have ever worked. He is driven, conscientious of his team and his company's goals, and he seeks to solve all problems with integrity. He truly seeks out the best in a company and wants the public to experience the best of what the company has to offer. He takes his work seriously but is a joyful and easygoing team player. I would highly recommend Jordan as an employee/team member, as he is an asset to have on board.
Jordan was a great addition to our volunteer team at the Peoria Relay For Life event. He brought his family and worked very hard to get his work, MD24, involved as well. He's very motivated and inspiring to work with. Jordan is one of the most determined people I've met!
Jordan is extremely effective in the marketing field across multiple media's. I have personally seen him take on projects with little experience with the physical tools required and be willing to not only learn the tools, but excel with the tools and apply that knowledge to other projects. He was able to help this organization move into multiple marketing medias that it had not been using. He has contributed to the expansion of our presence and demand for our services. He has the knowledge and skill as well as the drive to apply them no matter what it takes.
Frequently Asked Questions
Common concerns regarding content development production.
How do I know if my current content isn't purposeful?
When analyzing content delivery, there are a few things you need to ask yourself. Does the topic or strategy align with the tone and voice of my brand? Does the purpose of my campaign correlate with my primary objectives as a company? (and) Does the presentation of my content represent my brand in a professional manner. If you're investing more into topics or search phrases before consumer acceptance then you're content isn't going to be purposeful at all.
I have a lot of copy on my service pages, but all of the information is essential - what do I do?
This all depends on the purpose of your service page. Content can be presented in a number of fashions and I would suggest breaking everything down into sections, first and foremost. Outline the information and determine what aspects of the copy can be placed on separate pages for those seeking detailed information. Then, you can design different elements that highlight main points. If your service page is being used as a landing page to convert visitors, then keep it as simple. All of the information is organized and available, but you're focusing on generating a form submission for service.
My website is outdated but business is good - why invest in my brand's content?
Customer loyalty should never be overlooked. Having the ability to retain customers goes far beyond content development. That being said, there's always going to eventually be someone that matches your enthusiasm and commitment to service. If you're performing well, I'd suggest a simple content campaign that keeps your loyal customers engaged and reminded. Slowly adapting to an improved online environment is good way to show consumers you're willing to adapt to their needs.
I already invested thousands into my content, why would I let you revise anything?
After working within the agency realm, we understand that turnover is high and rightfully so. What content strategists do well is select topics that drive a certain demographic to your site or business. Based on search volume and interests, they drive traffic that might be interested in you. What they don't do well is curate your content so it aligns with the brand values and tone that you've established. Most articles establish reach but lack purpose. Revising topics, ideas, or service pages so they best relay your objectives (or tie into them) creates an "ah ha" moment for consumers so they understand the value that you're providing.
Why is it important to customize content for different channels?
Ever since the dawn of social media, the world has been overcome with the online sharing, chatter, and engagement. Every platform serves a specific purpose and users flock to each of these channels for different forms of media. Hash tags and creative are huge on Instagram and Twitter while communities and engagement thrive on Facebook. Understanding how to curate the same message in different forms can help determine click through rates. A long description below a video may seem spammy, while an unorthodox message on Twitter can hurt credibility. Maximizing character limits and setting the tone with purpose will get your message across to those seeking a solution within your vertical.
Content Production Affiliations
Here are some of the companies we've developed content for.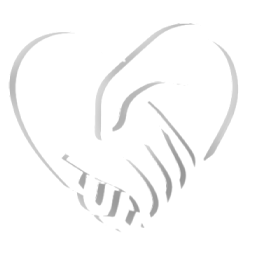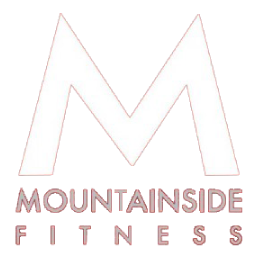 LOOKING FOR ADDITIONAL CONTENT DEVELOPMENT SOLUTIONS?
Although we believe in our mission to enhance the presentation of your brand and it's content, we're always willing to work with you in the way you deem fit. Feel free to submit an inquiry and gives us a more detailed description of the pain you're experiencing.