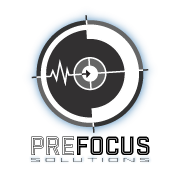 The Official PreFocus Podcast
Join our newest form of content promotion by learning from the approach of president and founder, Jordan Trask. In this recording, we discuss the importance of brand persona development and how it ties into your identified target audience. Although Jordan's branding process is far more complex than establishing your human-like characteristics, this is an essential part of establishing branding recognition and relaying consistency. Listen in for extensive details and feel free to share your feedback or takeaways on social media.
About PreFocus
Contact Us
Request More Information
Request a free initial consultation to determine if PreFocus can help you establish an improved presentation that's understandable and effective within your market. Brand persona development can take your reach to the next level.